Posted by: Craig Woolheater on August 28th, 2014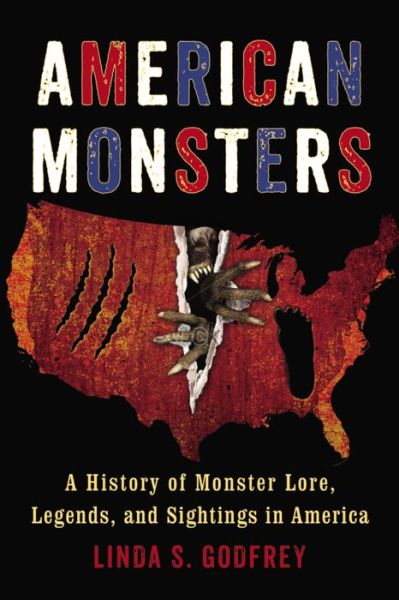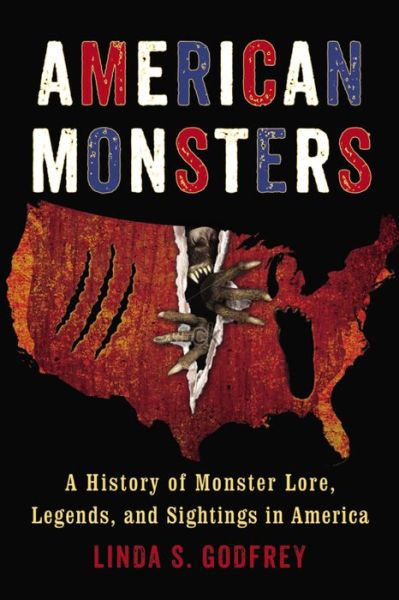 Available on Amazon.com.
From Linda Godfrey: American Monsters now uncaged, and the Beast (book) is back
The Monsters have been uncaged! The whole furry, scaly, red-eyed, bat-winged, fanged, dripping-clawed, oversized pack of slavering unknown creatures that I spent two years cramming into a 376-page paperback are now free to romp and roam where ever anyone may care to read about them. And in this book, it's not just all about upright, wolf-like creatures. I wanted to create a work that shows something of the breadth and depth of the unknown kingdom that eyewitnesses continue to glimpse day and night in sky, land and water. I think it's amazing that people see giant primates, huge flying things thought to have died out with the dinosaurs, and weird beasties like the Chupacabras that looks like nothing ever seen before, and yet we know next to nothing about most of them.
Not that this is anything really new. People like Ivan Sanderson, John Keel and many other investigators were slogging through marshes and tromping far off lands long before I began to collect the experiences of otherwise ordinary people. Nor is my occupation all that unique; I have plenty of contemporary colleagues, friends and investigators from all sorts of backgrounds and abilities–too many to name here but see the acknowledgments page in Monsters for mere starters–to whom I and the whole field of cryptozoology owe an enormous debt for their own research and studies.
I hope this book, if nothing else, will help make the case that although modern science insists these creatures are not here, they sure look like they are to those who see them. And that there is something more to these anomalous events than mass hallucination, the occasional hoaxer, or misidentifications of known animals.
#AmericanMonsters #LindaGodfrey
About Craig Woolheater
Co-founder of Cryptomundo in 2005. I have appeared in or contributed to the following TV programs, documentaries and films: OLN's Mysterious Encounters: "Caddo Critter", Southern Fried Bigfoot, Travel Channel's Weird Travels: "Bigfoot", History Channel's MonsterQuest: "Swamp Stalker", The Wild Man of the Navidad, Destination America's Monsters and Mysteries in America: Texas Terror - Lake Worth Monster, Animal Planet's Finding Bigfoot: Return to Boggy Creek and Beast of the Bayou.