Posted by: Craig Woolheater on November 1st, 2014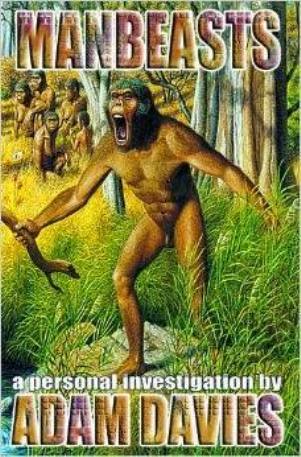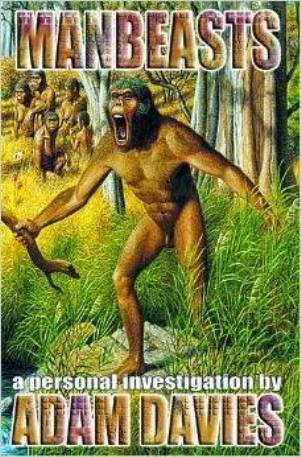 For the first time ever and exclusively on BoA:Audio, cryptozoologist Adam Davies will reveal the secret Bigfoot expedition, from May of 2013, that was funded by renowned Oxford University geneticist Dr. Bryan Sykes. Sworn to secrecy for nearly a year and a half, Adam has finally been granted permission to divulge the details surrounding this clandestine research project and will do so on the BoA:Audio, Season 8 finale. Bigfoot researcher Lori Simmons, who took part in the expedition with Adam and Dr. Sykes, will also join us during the conversation to share her take on this groundbreaking and historic event. More on Adam's various expeditions to search for cryptids around the world can be found in his new book Manbeasts: A personal investigation.
Check Out Paranormal Podcasts at Blog Talk Radio with
TimBinnall
on BlogTalkRadio
BoA:Audio begins the process of closing the book on Season 8 as, in the first part of our dual episode Season Finale, we welcome cryptozoologist Adam Davies and Bigfoot researcher Lori Simmons who, for the first time ever and exclusively on BoA:Audio, reveal the secret Bigfoot expedition, from May of 2013, that was funded by renowned Oxford University geneticist Dr. Bryan Sykes. Sworn to secrecy for nearly a year and a half, Adam and Lori have finally been granted permission to divulge the details surrounding this clandestine research project and the remarkable happenings surrounding it.
Over the course of this marathon conversation that clocks in at nearly three hours, we learn about how Adam's history of excellent on-site research melded with Lori's astonishing story of habituation with Bigfoot and drew the attention as well as funding of Dr. Sykes. We leave virtually no stone unturned over the course of the episode and delve into a myriad of details surrounding the expedition, Lori's relationship with the Bigfoot, Adam's perspective on this stunning case, surprising help granted by the government towards it, and where it might go next.
Possibly an early glimpse of a future landmark case or yet another tantalizing tease from the ever-enigmatic Bigfoot, it's a story that is likely to leave many BoA:Audio listeners breathless as the 'Big Guy Project' is revealed to the world.
Highlights: We kick things off by reflecting on how Adam's new book, Manbeasts, contains an underlying thread surrounding his interest in researching Bigfoot which leads to a crescendo when Adam ultimately ends up in America on successive expeditions to study the creature. We have Adam detail how his friendship with Dr. Bryan Sykes first began and we address the fact that Sykes has given his consent for Adam and Lori to share the story of their collective American Bigfoot expedition in 2013. We also talk about why Sykes kept the May 2013 expedition secret until now.
Lori Simmons then joins the conversation and starts out by providing the standard bio / background for the listeners and shares the tale of how her interest in Bigfoot was spawned by the research of her late father, Donald Wallace. This leads to some discussion on how Lori seems to have established some kind of relationship with the Bigfoot which live in an area that her father researched the creatures. Adam joins in to note how, although Lori's communion with the Bigfoot sounds fantastic, there are many witnesses who have seen some kind of evidence for this remarkable relationship.
Following that, we find out a bit about the specific location where this contact between Lori and the Bigfoot seems to be taking place. We also have Lori share her thoughts on the bizarre and unsettling game camera photograph that was taken on Adam's first trip to America to study Lori's Bigfoot location. Next, we have Lori recount Dr. Sykes' first visit to the Bigfoot location as well as the strange communicative events which inspired him to fund a follow-up expedition to the area. Getting into the specifics of the Bigfoot interaction that seems to be taking place at the location, Adam explains how it appears the the creature was residing underground and communicating via noises and knocks.
Lori then sheds light on the primary Bigfoot which she has been in communication with for many years, dubbed 'The Big Guy,' and seems to be the main creature that makes itself known to visitors of the area. We then have Lori explain, specifically, how she communicates with the 'Big Guy' and how she learned the location where it seems to reside. We also address the possibility that the 'Big Guy' may not be a Bigfoot and, rather, could be a feral human or a hermit of some kind. Beyond the 'Big Guy,' we find out about other Bigfoot which seem to be living in the area and Lori shares her personal sighting of one of these creatures.
We then dig into the May 2013 secret expedition that was funded by Dr. Sykes and start by finding out how he actually received the first-ever research permit to study Bigfoot from the Oregon Department of Fish and Wildlife. Adam also talks about the forensic precautions that were taken by Sykes during the trip and we marvel at the fact that Dr. Sykes invested so much time and money in this specific Bigfoot case. Adam also shares one unique test used to try and lure the Bigfoot out into the open in order to capture a picture of the creature.
This leads to some talk about the various attempts to garner DNA evidence from the creature and Lori recalls how she felt conflicted over her role in this aspect of the expedition since she felt like she was betraying the 'Big Guy' after establishing a longstanding 'friendship' with the creature. We then learn what, if any, evidence was obtained from the expedition. Following that, we talk about how game cameras seemed to be futile in attempting to document the 'Big Guy' as well as Adam's reflections on how the American Bigfoot constitutes a wholly unique creature from the pantheon of cryptids that he's previously researched.
Next, Lori details another experiment at the site where she played audio tapes of her late father and received some remarkable responses from the Bigfoot. We also have Lori give more specifics about how she communicates with the Bigfoot at the location, which leads to her talking about how her experience with the creature has changed following a hostile reaction the 'Big Guy' had to Adam's presence at the site. Adam muses about how that hostile reaction led him to question his own safety on the trip and how Dr. Sykes was also put off by the potential danger that may be lurking at the site.
Getting meta for a moment, we talk about how Lori's relationship with the 'Big Guy' mirrors the ideal scenario for Bigfoot research, centering around a woman building a personal connection with the creature, discussed in previous editions of BoA:Audio. That segues into talking about how that relationship with Lori has led the 'Big Guy' to exhibit bolder behavior than one might expect from a 'normal' Bigfoot and how that may lead to the breakthroughs necessary to garner new data about the creatures. We then circle back to get more details on Sykes' visit to the location and find out specifically what sort of things were done during the expedition.
Considering that all this happened in May of 2013, we learn what sort of new projects, if any, have emerged since the expedition and the key challenge which seems to be keeping further research from happening. We also get meta, again, on this story and speculate if the story of Dr. Sykes funding a secret expedition to America will result in a lot of publicity from the mainstream media and interest from the cryptozoological community in the hopes that it will lead to further research in the area. We also speculate on what Dr. Sykes will say about this remarkable expedition when his book comes out in January.
We also find out how often Lori has returned to the 'Big Guy' location since the May 2013 expedition and we tease a potential Binnall visit to the area sometime in the future. Following that, we take a call from Toby from Oregon, who shares his perspective on researching Bigfoot and how personal relationships amongst those on an expedition seem to have some kind of effect on how the creature responds. In light of Lori's interaction with the Bigfoot, we learn about any unique scents she may have noticed emanating from the creature.
Nearing the close of the live portion of the conversation, we revisit the eerie potential Bigfoot photograph from Adam's first American expedition and learn whether or not Dr. Sykes camped out at the site or opted for a hotel room during the trip. We also get Lori's take on how helpful the Oregon Department of Fish and Wildlife was in training Dr. Sykes for the expedition and Adam talks about how this flies in the face of theories that there is a government cover-up of the existence of Bigfoot. We then wrap up the live portion of the show and find out when Lori's book, that details her expeditions with Adam and Dr. Sykes, will be available.
In our bonus portion of the program, we joke about how Adam and Binnall managed to slightly tease the Sykes revelations during his last appearance on BoA:Audio and he talks about how he was concerned that the story would break before we had the chance to first discuss it on the show. We then wrap up the discussion of the Sykes expedition by finding out if there were any anecdotes or details from the trip that hadn't been discussed yet on the program and talk about the need to be careful with who is granted access to the 'Big Guy' site in order to avoid 'Bigfooters' who may have nefarious intentions. Next, we bid farewell to Lori and talk about her hopes for the ultimate resolution to her Bigfoot research as well as what drives her to continue her work.
In the final half hour of the show, we talk to Adam about some other aspects from Manbeasts, beginning with a lighthearted one, where Adam explains the awesome expression, "he's all fur coat and no knickers." We then talk about Adam's pondering an expedition to go to Cambodia in search of the Barmanu and he talks about how his interest in various global cryptids has evolved over the years. Following that, Adam recalls having his wallet stolen in Abu Dhabi right at the start of an expedition in search of the Abominable Snowman. We then revisit Adam's mountain climbing in the Himalayas and the dangerous nature of such exploration.
Closing out the conversation, we talk about how Bhutan is Adam's dream location for an extreme expedition, Binnall's shoutout in Adam's new book, the need to have a sense of humor during these expeditions in extreme locations, prostitute taxis in Padong, cannonballs in pub windows, and, of course, what's next for Adam Davies and what exotic location he may venture to next.
#BinnallofAmerica #AdamDavies #Manbeasts
About Craig Woolheater
Co-founder of Cryptomundo in 2005. I have appeared in or contributed to the following TV programs, documentaries and films: OLN's Mysterious Encounters: "Caddo Critter", Southern Fried Bigfoot, Travel Channel's Weird Travels: "Bigfoot", History Channel's MonsterQuest: "Swamp Stalker", The Wild Man of the Navidad, Destination America's Monsters and Mysteries in America: Texas Terror - Lake Worth Monster, Animal Planet's Finding Bigfoot: Return to Boggy Creek and Beast of the Bayou.