Posted by: Dave Coleman on November 22nd, 2013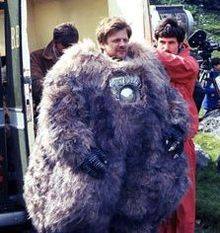 Actor Reg Whitehead prepares for location photography as one of "The Abominable Snowmen" in the 1967 Dr. Who season. Rare color shot shows the control sphere in center of the robotic yetis that enable The Great Intelligence to make them cryptid slaves. 'The Six Million Dollar Man' would use a very similar plot almost a decade later when Cyborg Sasquatch kicked Steve's Austin.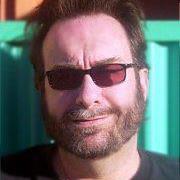 Dave Coleman – has written 53 posts on this site.
Author of THE BIGFOOT FILMOGRAPHY, a new non-fiction reference guide and critique of Cine du Sasquatch. From McFarland in Fall 2011. Hardbound. Oversized.