Posted by: Craig Woolheater on November 11th, 2016
New documentary chronicles area's Boggy Creek Monster phenomenon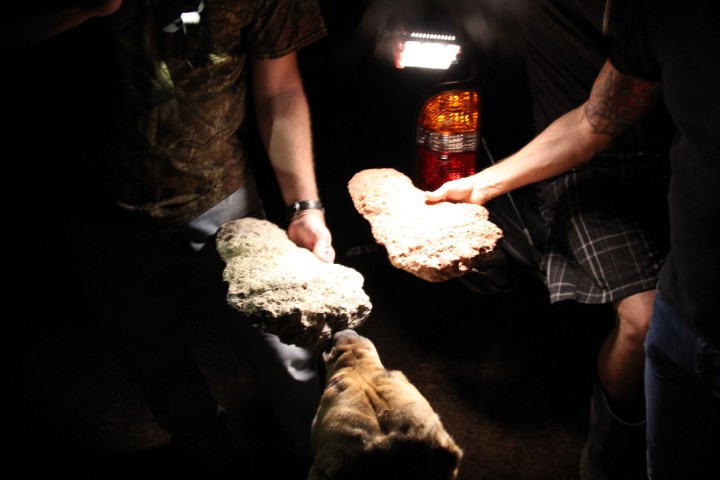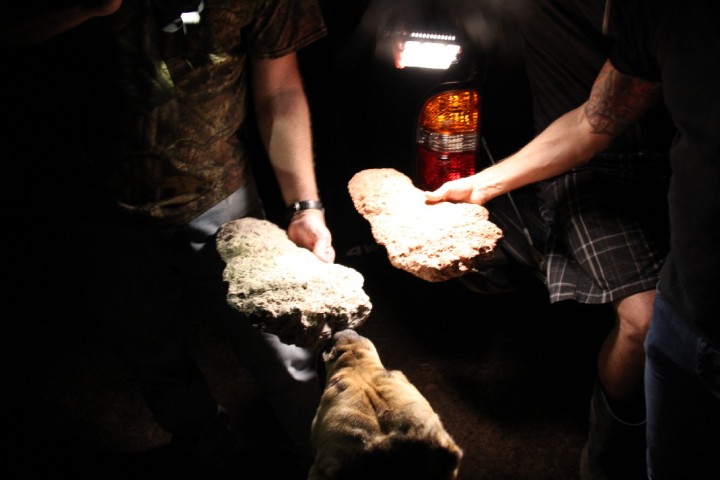 The Ohio-based film company Small Town Monsters presents two free screenings of their feature-length documentary "Boggy Creek Monster: The Truth Behind the Legend" at 5 p.m. and 8 p.m. Saturday at Fouke Middle School.
Photo by Photo courtesy Small Town Monsters
FOUKE, Ark.—A new documentary movie about the Fouke Monster sightings receives its premiere Saturday at 5 p.m. and 8 p.m. at Fouke Middle School.
The Ohio-based film company Small Town Monsters presents two free screenings of their feature-length movie "Boggy Creek Monster: The Truth Behind the Legend." The movie explores the many reported monster sightings and their impact on the town of Fouke through first-hand accounts and explorations of Fouke history.
Seth Breedlove directed the film while Lyle Blackburn, a cryptozoologist and writer who has written extensively about the subject, both co-produced and narrates. It's the third in a series of Small Town Monsters movies about infamous creature sightings in small towns.
Saying it's the most difficult movie they've made, Breedlove expressed excitement about presenting the movie to a local audience and seeing their response. Fouke, he said, is portrayed in a positive light.
"I was extremely happy with it, proud of it," the director said of "Boggy Creek Monster," explaining that he's interested in preserving the historical narrative of these events through the movie. Part of the challenge was to condense more than a century down to one film.
"We're basically just telling history," Breedlove said, noting that was their aim, not to try to sway opinion to either side about whether the Fouke Monster is real. He says Blackburn talks in the movie about how it's a big mystery that may never be solved, and for the director that makes it an attractive subject.
"The mystery of it all is a big draw," said Breedlove, who will attend the premiere and will, along with Blackburn, give an intro and host a question-and-answer time. They'll be signing things, too, as copies of the DVD will be on sale at the premiere, as will posters and T-shirts.
They expect a large turnout for the event. They're doing two showtimes because they expect the first to be full. Admission is free and no reservations are needed. Seating is on a first-come, first-served basis.
Breedlove, with this movie, worked on the same subject as local legend Charles Pierce with "The Legend of Boggy Creek." The director appreciates that legacy, although he admits that film looming over his makes it intimidating.
In the film, Blackburn is shown discussing the Fouke Monster with various witnesses and others who've known of these accounts. Breedlove appreciates the author's role in this film, saying, "Without Lyle there wouldn't be a movie." Like Breedlove's movie, the author's book, "The Beast of Boggy Creek," aimed to be an even-handed account of the Fouke Monster sightings.
The director says he's still trying to figure out what he believes about the Fouke Monster. And he says it doesn't matter whether you're a skeptic or believer, but he wants people to appreciate these stories.
"It's a very personal kind of movie," Breedlove said, explaining that the movie includes the narrator's lifelong fascination with the movie.
DVDs will be available for $20 at the premiere. DVDs and Blu-ray are also available online starting today at the website shop.smalltownmonsters.com, as well as at Amazon Instant and Vimeo.
(More info: Check out the Small Town Monsters page on Facebook.)
About Craig Woolheater
Co-founder of Cryptomundo in 2005. I have appeared in or contributed to the following TV programs, documentaries and films: OLN's Mysterious Encounters: "Caddo Critter", Southern Fried Bigfoot, Travel Channel's Weird Travels: "Bigfoot", History Channel's MonsterQuest: "Swamp Stalker", The Wild Man of the Navidad, Destination America's Monsters and Mysteries in America: Texas Terror - Lake Worth Monster, Animal Planet's Finding Bigfoot: Return to Boggy Creek and Beast of the Bayou.