Posted by: Dave Coleman on March 28th, 2013
It is with regret that Cryptomundo displayed copyrighted material for the film Giant Spider Invasion.
Having been notified by the copyright holder Bill Rebane of Transcentury Pictures, the material has been taken down.
… the recent and successful SXSW debut showing of 'Big Ass Spider' (2013) — two exterminators take on a giant spider in downtown LA — proves the formula is very alive and well.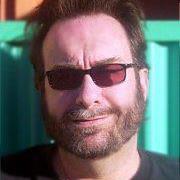 About Dave Coleman
Author of THE BIGFOOT FILMOGRAPHY, a new non-fiction reference guide and critique of Cine du Sasquatch. From McFarland in Fall 2011. Hardbound. Oversized.