Posted by: Max Hawthorne on May 27th, 2014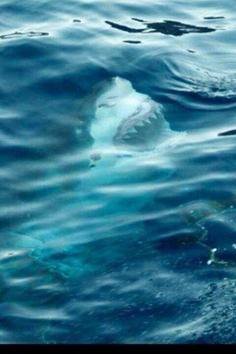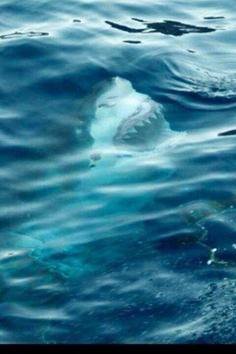 Here's an interesting photo of a great white shark doing what looks like an underwater tail-stand. What I like about it is, when you check out the bottom right, there appears to be a strange, mottled, V-shaped image that almost looks like something holding the shark in its "mouth." Probably just air bubbles or reflections off the water, right? There's nothing out there (besides Orcas) that snacks on the world's largest carnivorous fish . . . Or is there?

About Max Hawthorne
Max Hawthorne is the author of Kronos Rising, book one in a new marine terror series. He grew up in Philadelphia and graduated with a BA from Central High School and a BFA from the University of the Arts. He is a world record-holding angler whose writing has appeared in a multitude of outdoor magazines and periodicals. He is an avid sportsman and conservationist. His hobbies include hunting, fishing, and the collection of fossils and antiquities. He lives with his family in the Greater Northeast.