Posted by: Craig Woolheater on March 15th, 2017
BigfootTV – all things Survivorman Bigfoot – archival shows – new episodes – behind the scenes – never before seen footage.
From press release:
He's braved the Arctic Circle and the deepest recesses of the Amazon. He's made it through cold nights in the Rockies and on the remote mountains of Norway. He's sweated it out in the Kalahari desert and the steaming miasmal swamps of the Amazon Jungle. He's a guerrilla documentarian of the gutsiest kind. A modern-day, eco-friendly, deep-woods Houdini – albeit one who is eager to share his secrets and teach audiences about the skills required to survive in the Earth's harshest environments. Now the indestructible Les Stroud – known to millions upon millions of viewers, fans, and exploration enthusiasts as Survivorman – is about to embark upon another adventure. This Wednesday (March 15) he'll be launching his own network: one that'll offer content as uncompromising, and resourceful, and darkly humorous, and downright entertaining, as Stroud himself.
Welcome to SMTV: an online network for all things related to Stroud, including his films, his music, his engagement with Planet Earth and its fearsome ecology, and his educational projects, too. Now he's applying the same persistence and resourcefulness that built an international brand to an independent network designed to be a pure expression of the Survivorman ethos and aesthetic. This is thrilling, compelling, irresistible programming for anybody with a taste for adventure.
SMTVnetwork.com will open with six distinct channels of related content with more in the works for the future. The channel titled simply SurvivormanTV, for instance, will feature the re-mastered, fully up-to-date, streamable versions of every one of the previously aired episodes of Survivorman – plus additional installments of the show that have never been seen, even by the most dedicated Les Stroud devotees. Since it was Stroud himself who captured the footage, he's been free to reach into the archives for fresh content that wouldn't always fit within the strictures of a cable TV show. Even if you think you're familiar with Survivorman, you've never seen it quite like this before. He's also made sure to provide lots of behind-the-scenes content and director's commentary on the episodes, which'll make an already immersive program feel even deeper.
The channel, EnvirofilmsTV, will offer longer works not only by Stroud but also by other talented film makers, including Off The Grid, 100 Days On The Yukon, Among Giants and Snowshoes And Solitude, the stark, affecting, and beautiful autobiographical documentary that first brought Stroud to the attention of a mass audience. The channel; MusicTV is an outlet for Stroud's songs, videos, and live concerts. His new SMTV Original show; Campfire Interviews, will feature Stroud interviewing other artists about their work and their strong societal and environmental opinions. Stroud, as fans of the show know, is a multi-instrumentalist and songwriter, and worked in the music industry as a performer and a video director before turning his attention to documentary film-making. His fascination with myths and legends is on display in BigfootTV, and through InstructionalTV and Directors CommentaryTV, he'll share the survival skills he's gathered and the film-making techniques he's developed. There will be brand new content every single month and even a 360VRTV channel!
Stroud has always had a profound connection to his legion of passionate fans, and his desire to cut out the corporate middleman and speak directly to his audience is a huge motivation behind his decision to launch SMTV. There truly is no other online network like this in existence. He intends to listen to his viewers, and tailor his programming, his creations – and his adventures – to their tastes. For every 20,000 subscribers to SMTVnetwork.com, Stroud intends to create a new episode of Survivorman. He'll also be offering discounted subscriptions to schools, scouting, search and rescue organization members as well as military training colleges and academies. The objective: spread the word far and wide about the joys, the challenges, the surprises, and the rewards of a real engagement with the Earth and the awesome power of its environment. Stroud – a living symbol of endurance and the most courageous survivalist in broadcast history – is just the man to do it. He single-handedly began an entire new genre of TV: survival television and now he's about to be at the zeitgeist again, of a new kind of online viewing: viewer led programming with direct access to the content creator. And all you've got to do to join him on this amazing journey is log in, sign up and turn on!
Visit SMTV online for more information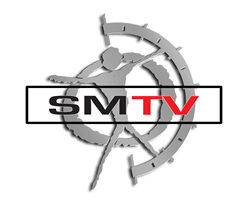 About Craig Woolheater
Co-founder of Cryptomundo in 2005. I have appeared in or contributed to the following TV programs, documentaries and films: OLN's Mysterious Encounters: "Caddo Critter", Southern Fried Bigfoot, Travel Channel's Weird Travels: "Bigfoot", History Channel's MonsterQuest: "Swamp Stalker", The Wild Man of the Navidad, Destination America's Monsters and Mysteries in America: Texas Terror - Lake Worth Monster, Animal Planet's Finding Bigfoot: Return to Boggy Creek and Beast of the Bayou.