Posted by: Craig Woolheater on March 1st, 2013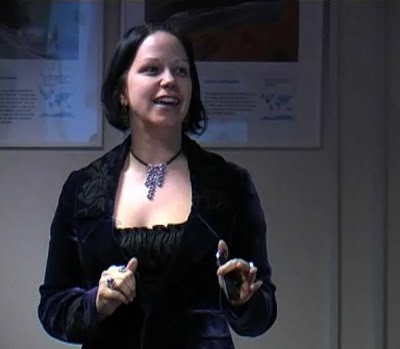 Dr. Anna Nekaris, an editorial board member of Dr. Jeff Meldrum's The Relict Hominoid Inquiry, has offered her thoughts on the Ketchum Sasquatch DNA Study on facebook.
Hi All – this is Anna Nekaris – I don't post here often but this is an important video about the Melba Ketchum paper – I have said I would write a statement about all that is wrong with the paper, as there is not much that is right, but this nice bearded guy from New Zealand says it all. If you ignore the irritating people laughing and taking the piss, he is spot on with EVERYTHING…it is very thoughtful in fact. It is a shame they are actually so frivolous…as it might put you off. I actually fast forwarded to ten minutes in. He speaks relatively laymen. If you still have any questions about what BLAST or GenBank or over-representation of a chromosome or why it is relevant that we only have ever sequenced the genome of a panda, you can ask, as they are all certainly relevant aspects…and easy to explain….and the bearded chappy helps you along to explain why Melba and colleagues have got it is oh-so-wrong…Dr. Anna Nekaris
Oxford, United Kingdom
Oxford Brookes University
Nocturnal Primate Research Group
Team Bigfootology Academic and Scientific Researcher
The video she is referencing is the Breaking Bio podcast:
About Craig Woolheater
Co-founder of Cryptomundo in 2005. I have appeared in or contributed to the following TV programs, documentaries and films: OLN's Mysterious Encounters: "Caddo Critter", Southern Fried Bigfoot, Travel Channel's Weird Travels: "Bigfoot", History Channel's MonsterQuest: "Swamp Stalker", The Wild Man of the Navidad, Destination America's Monsters and Mysteries in America: Texas Terror - Lake Worth Monster, Animal Planet's Finding Bigfoot: Return to Boggy Creek and Beast of the Bayou.