Posted by: Scott Mardis on May 4th, 2014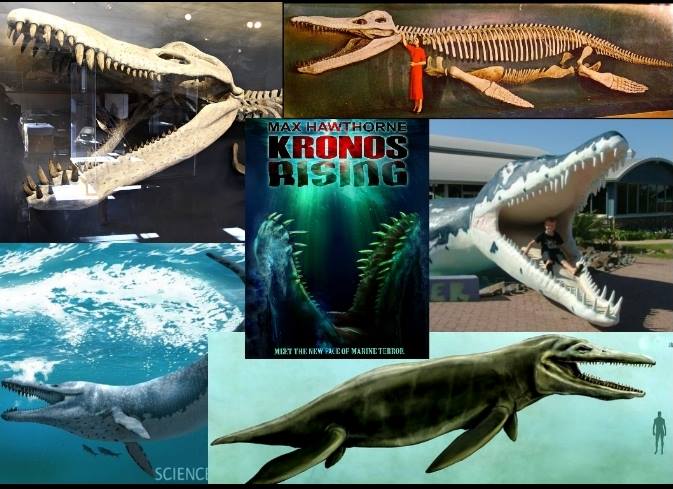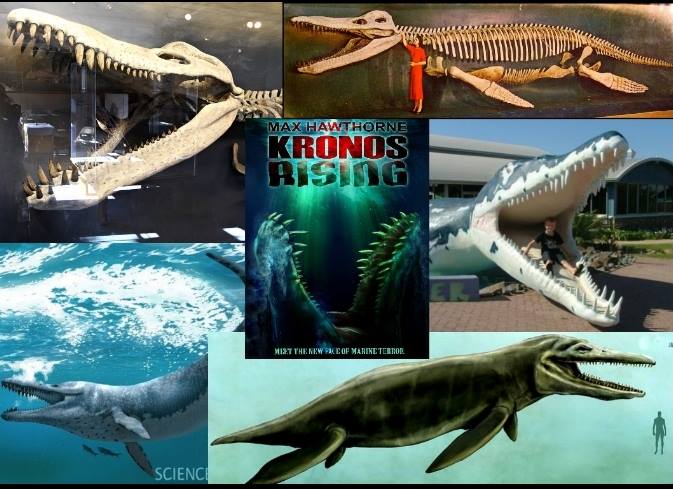 On April 24, Max Hawthorne's debut novel, KRONOS RISING, was released. The novel is about a prehistoric predator, thought to be extinct since the end of the Mesozoic, wreaking havoc on an East Coast Florida fishing village. My review of the book for CRYPTOMUNDO is here: Reviewed: Kronos Rising.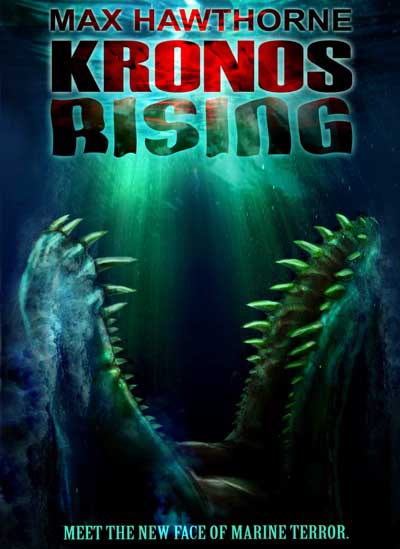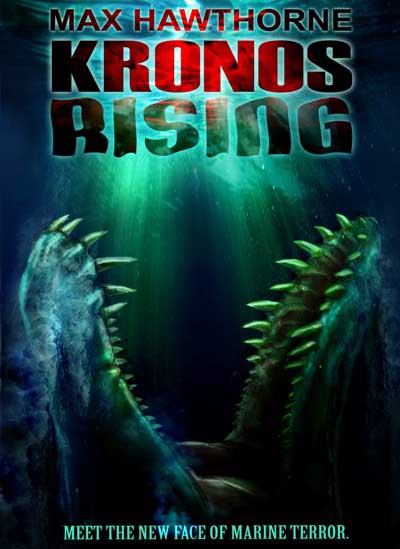 Max Hawthorne grew up in Philadelphia, graduating with a BA from Central High School and a BFA from the University of the Arts. He is a world record-holding angler whose writing has appeared in a multitude of outdoor magazines and periodicals. He is an avid sportsman and conservationist. His hobbies include hunting, fishing and the collection of fossils and antiquities. He lives with his family in the Greater Northeast.
Q: Mr. Hawthorne or Max, if you will: did your angling background influence you to choose this type of subject matter for your first novel and what is the most tenacious fish or "sea monster" you have personally grappled with?
A: Call me Max, please, Scott. "Mr. Hawthorne" is way too formal for me. My angling experiences are definitely an influence when it comes to my choice of subject matter. Fishing has a built-in surprise factor; it triggers our innate fear of the unknown. When you're fishing, you never know what's coming your way. One second, you're contemplating a sandwich, and the next, some unseen behemoth is trying to pull your rod into the water, and you with it! My most tenacious sea beast would have to be the Goliath grouper I lost on my last fishing trip to Boca Grande. I hooked a grouper 8' long that must have weighed 600 lbs. My guide threw the boat in reverse and gunned it to pull the fish away from some nearby pilings. The grouper had other ideas. It came to the surface, still angrily smashing my bait. Then it saw me. It rolled onto one side and gave me this baleful look before throwing the hook and spitting a 30 lb. slab of stingray in my face. Took me two days to get the taste out of my mouth!
Q: How much, if any, did the real cryptozoological hunt for plesiosaur-like sea monsters influence your story?
A: Like many people, I've followed the hunts for the Loch Ness Monster, Sasquatch, and an assortment of other cryptids, over the years. Given the vastness of our largely unexplored oceans, it wouldn't surprise me to have a supposedly extinct marine predator turn up entangled in a trawler's net tomorrow. You just never know.
In terms of the plotline for Kronos Rising, the basic story has remained the same since I first conceived it. However, real-life observations will always contribute to one's ideas, especially when you're striving to ground your fiction in reality as much as possible.
Q: Were any of the regarded classics in the field of sea monster fiction an influence on you?
A: As a writer in a given genre, one can't help but be influenced by the classics. They're half the reason any of us pick up a "pen" in the first place. In my case, whether it's Scylla snatching hapless crewmen up in Homer's The Odyssey, the white whale plowing into the Pequod in Melville's Moby Dick, or the giant squid feeling about for victims in Peter Benchley's Beast, I have all of these things – and many more – swirling around in the (admittedly overcrowded) recesses of my mind. They've been a great source of inspiration since the first time I read them. And they always will be.
Q: Two of the plesiosaur paleontologists you consulted with during the research phase for your book, Adam Smith and Richard Forrest, are vocal critics of the idea of modern-day plesiosaur survival. Did this come up in conversation between yourself and them?
A: No. I never discussed the possibility of a living plesiosaur with either of them, but it would definitely make for an interesting conversation.
Richard Forrest is a brilliant paleontologist, and an all-around great guy. I first started talking to him a few years back, after Kronos Rising was completed. We conferred on an assortment of topics during the polishing phase of the book, and he was kind enough to answer my incessant questions (thank you, Richard!). Adam Smith and I started communicating recently, and he has been a veritable godsend, helping to ID unknown specimens, providing his excellent artwork for www.kronosrising.com, and even tweaking a sketch I did for a commissioned painting of the "monster" in Kronos Rising.
Q: Would you like to see your novel adapted as a movie?
A: I think the better question is: "Would you?" I'm currently working on the screenplay for Kronos Rising. God-willing, and with the support of my readers and colleagues, I will be very happy to see that happen. I think the book will make a fantastic film; as action-packed and nail-biting an experience on the screen as it is on paper.
Q: Is there a sequel in the works? A: Absolutely. Kronos Rising II – Kraken is already in the works. There will be three books in the series and, if all goes well, a prequel based on characters from the first book. Obviously, I can't give away any story points for Kraken, but if you like Kronos Rising, you're going to love its offspring Kraken. It's going to be epic!
Available from the Kronos Rising website and Amazon.com.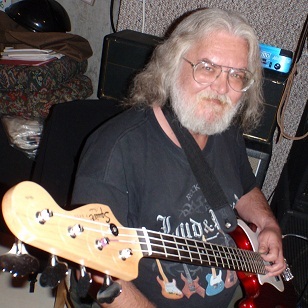 About Scott Mardis
Scott Mardis has been an active field investigator of the Lake Champlain "Monster" since 1992. He is a former sustaining member of the defunct International Society of Cryptozoology and a former volunteer worker in the Vertebrate Paleontology Dept. of the Philadelphia Academy of Natural Sciences (1990-1992). He co-authored a scientific abstract about the Lake Champlain hydrophone sounds for the Acoustical Society of America in 2010. He currently lives in Bradenton, Florida.