Posted by: Craig Woolheater on July 7th, 2013
Dana Newkirk of Who Forted? reports that the beast may be back: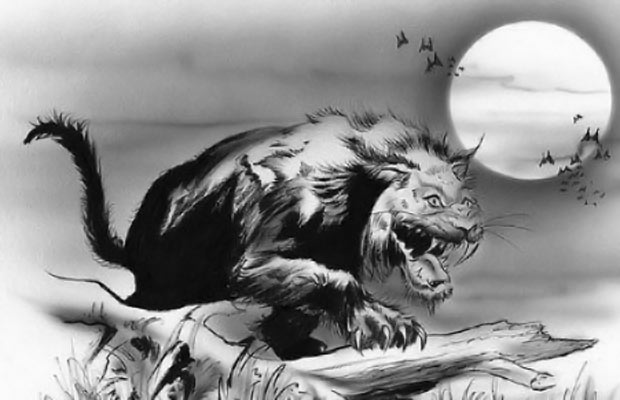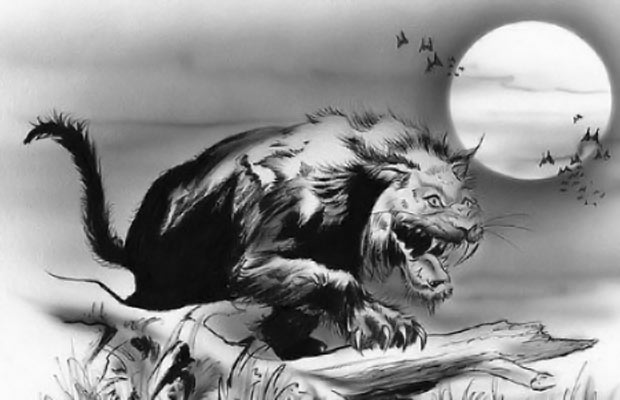 It appears that the Vampire Beast of North Carolina, a monster blamed for dozens of blood-drained animal corpses, is back on the prowl and hungrier than ever.
In 1953 the Bladenboro Newspaper covered a story about a strange creature that had blamed for the deaths of numerous dogs, draining them of their blood. Local eyewitnesses who spotted the beast claimed it possessed the body of a bear, the head of a cat, and that when it opened its mouth to growl it made the sound of a woman screaming.
The original newspaper article stirred up quite a bit of controversy, so much, in fact, that groups of farmers from neighboring towns came to Bladenboro to hunt and kill the creature. They never did track the beast down, and fortunately for them, the killings eventually stopped on their own.
The bizarre animal exsanguination began again in 2003, only this time it seemed the creature had broadened his horizons and was now killing in a 150-miles radius beyond Bladenboro. During its second blood-run, the Vampire Beast of North Carolina was managing to slay even the bulkiest of Pit Bulls with ease and many Bladenboro residents claimed to have found strange tracks around their dead pets that even wildlife biologists couldn't explain.
And then, much like in 1953, the killings stopped just as quickly as they began. Until last month, that is..
According to a report by paranormal investigator Thomas Byers, on June 15th 2013, Bladenboro, NC resident Misty Turner and her son Tyler contacted local police after something visited their farm in the dead of night, killing three of their horses and a large Bull Mastiff dog. Misty's son Tyler found the horses after the barking dog had alerted the family to the fact that something was skulking around the property. The dog continued to bark for quite some time, obsessed with the dense wooded area alongside the farm.
Read her article here to learn more about the new attacks: Has the Vampire Beast of North Carolina Returned? New Killings by Mystery Animal Match Classic Cryptid Case
We have talked about the Beast of Bladenboro quite a bit here on Cryptomundo in the past…
About Craig Woolheater
Co-founder of Cryptomundo in 2005. I have appeared in or contributed to the following TV programs, documentaries and films: OLN's Mysterious Encounters: "Caddo Critter", Southern Fried Bigfoot, Travel Channel's Weird Travels: "Bigfoot", History Channel's MonsterQuest: "Swamp Stalker", The Wild Man of the Navidad, Destination America's Monsters and Mysteries in America: Texas Terror - Lake Worth Monster, Animal Planet's Finding Bigfoot: Return to Boggy Creek and Beast of the Bayou.