Posted by: Craig Woolheater on February 2nd, 2018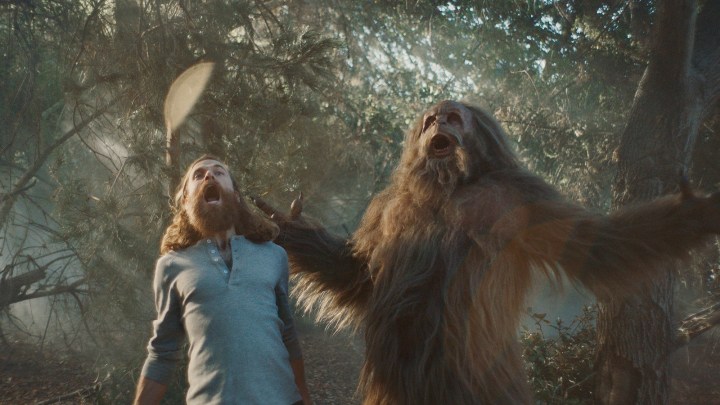 From press release: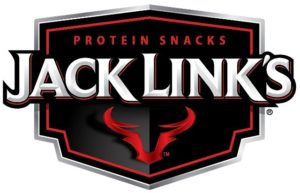 Jack Link's To Debut New 'Runnin' With Sasquatch' Campaign During The Big Game
The 60-second video kicks off an integrated marketing campaign celebrating the ultimate protein snack during football's fiercest athletic competition
https://youtu.be/eDMczBAlcn4
The world can be divided into two kinds of people. Those who run with Sasquatch and those who run from Sasquatch. Guess which one feeds on the protein of Jack Link's Jerky.
The campaign kicks off with a 60-second television spot debuting in Jack Link's home media market of Minneapolis–St. Paul during the third quarter of the Big Game. Local viewers can tune into NBC affiliate KARE 11 to view it live. The new "Runnin' With Sasquatch" 60-second spot can also be viewed at www.youtube.com/jacklinks.
"The 'Runnin' With Sasquatch' campaign is all about performance — those who eat Jack Link's Protein Snacks choose to have the strength to power through and the attitude to not just survive, but to thrive," said Tom "T.D." Dixon, Jack Link's chief marketing officer. "Our favorite spokesbeast Sasquatch is back in his natural habitat and up to his old beastly ways. After watching the campaign, I think people will be extra motivated to run with Sasquatch."
"Runnin' With Sasquatch" Campaign
In addition to the 60-second spot debuting during the Big Game, the new "Runnin' With Sasquatch" campaign brings the brand's iconic mythical man-beast back into the wild with four new campaign videos that will begin airing on TV, online and on social starting Feb. 19, 2018, including:
Glamping: Introduces those people in life who embrace nature like the human equivalent of a bear hug and those who glamp – and leaves viewers to decide which one eats Jack Link's.
Hiking: Celebrates the hiker a Jack Link's fan strives to be, compared to the other type of hiker, who spends more time at the outdoor equipment store than training for the climb. Watch the spot to find out which one survives.
Falconry: Showcases the type of person who has the ability to easily command birds of prey and enjoys the convenience of Jack Link's portable protein to increase her odds of running with Sasquatch.
Mountain Biking: Informs those who bike with Sasquatch that they need a Jack Link's Steak Strip, and shows those who bike from Sasquatch just need a miracle.
"In order to celebrate people's wild sides, we had to first get reacquainted with our own," said Dixon. "Fans of the brand will notice a bit more fierceness and determination oozing from Sasquatch in these new spots – we're excited to get him back to his roots. I think all that time spent indoors was probably making him a little irritable, anyway."
These four new campaign videos will be developed into 30- and 15-second spots that will air nationally on broadcast networks such as ESPN, FX, FXX and the Discovery Channel. The campaign will be supported by an integrated marketing campaign, including paid digital and social media, shopper marketing and public relations support.
The Big Game in our Backyard
As the national spotlight turns to Minneapolis, which is also the Jack Link's Protein Snacks marketing hub, the Big Game creates a good opportunity to launch the new "Runnin' With Sasquatch" campaign.
"Our target audience will be watching the game to celebrate athletic excellence and to be entertained, and this campaign does both. As the ultimate protein snack, it's the perfect territory for the brand and this campaign," said Dixon.
In addition to the new creative campaign, Jack Link's will be celebrating the Big Game throughout Minneapolis with activities that will have people showing off their wild sides, including:
Jack Link's 52-Second Challenge: Inviting brand fans on social media to try their luck at eating a Jack Link's Beef Stick in 52 seconds for a chance to win one-of-a-kind prizes, bragging rights and a possible shoutout from the brand's favorite No. 52 – Clay Matthews.
Jack Link's Wild Side: The new retail experience located in the second-floor skyway of the Target Center will feature in-store tastings, football- and Minneapolis-inspired gear, and Sasquatch photo opportunities.
Sasquatch Wild Sightings: From zip lines to social posts, Jack Link's spokesbeast will be popping up throughout Minneapolis to surprise and delight locals and visitors celebrating activities leading up to the Big Game.
About Jack Link's®– Feed Your Wild Side™
Jack Link's is a global leader in protein snacks and the No. 1 meat snack manufacturer worldwide. Headquartered in Minong, Wisconsin, Jack Link's is a family-owned company that represents a heritage of quality and consumer trust, with the mission to Feed Your Wild Side. Jack Link's offers more than 100 premium protein snacks in a variety of flavors, sizes and price points, appealing to nearly every consumer and occasion. The Jack Link's Protein Snacks portfolio of brands includes Jack Link's, Lorissa's Kitchen, MATADOR Jerky, World Kitchens Jerky, Grass Run Farms Meat Snacks, BiFi and Peperami. Check out JackLinks.com for more information on the brand.
Contact:
Clara Kohrs
Carmichael Lynch Relate for Jack Link's
(612) 375-8554
Clara.Kohrs@clynch.com
About Craig Woolheater
Co-founder of Cryptomundo in 2005. I have appeared in or contributed to the following TV programs, documentaries and films: OLN's Mysterious Encounters: "Caddo Critter", Southern Fried Bigfoot, Travel Channel's Weird Travels: "Bigfoot", History Channel's MonsterQuest: "Swamp Stalker", The Wild Man of the Navidad, Destination America's Monsters and Mysteries in America: Texas Terror - Lake Worth Monster, Animal Planet's Finding Bigfoot: Return to Boggy Creek and Beast of the Bayou.