Posted by: Craig Woolheater on February 24th, 2017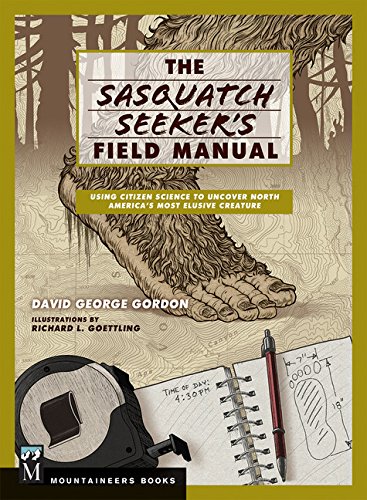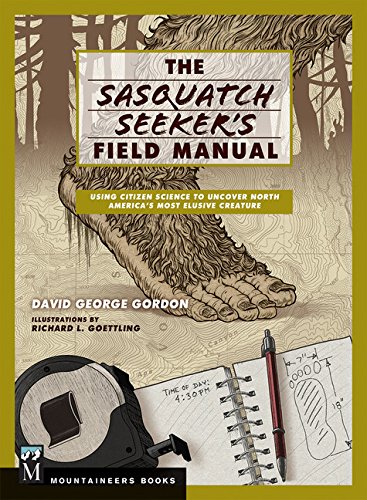 The Sasquatch Seeker's Field Manual: Using Citizen Science to Uncover North America's Most Elusive Creature
Prove the existence of Sasquatch during meeting in Langley
Have you seen Sasquatch and want to prove that it exists? Author David George Gordon can help with your cause.
South Whidbey residents are encouraged to share personal experiences with the legendary creature at author Gordon's presentation of "Sasquatch: Man-Ape of Myth?" 6:30 p.m. Friday, Feb. 24, at the Langley Library.
"The determination of whether the Sasquatch exists or is merely a mythical creature has been greatly hindered by the lack of scientifically credible evidence," Gordon wrote in an email about the premise of the event.
Gordon said his presentation hinges on the evaluation of the current evidence regarding Sasquatch's existence, but he plans to detail how to best catalog any personal experience or data obtained on the subject.
"My talk will explain how we all can become better citizen scientists, gathering clues that can contribute to our understanding of this alleged entity," he said.
After evaluating the data on Sasquatch shared with him, Gordon places himself as a firm "maybe" when it comes to whether or not he believes.
"Frankly, I'm a fence-sitter," Gordon said. "I don't want to say that the Sasquatch doesn't exist. If someone discovers one tomorrow, then I'd be wrong."
"However, I also wouldn't want to go to court with the evidence that's been gathered so far."
The body of evidence up to this point in history is full of holes and was obtained primarily through "sloppy" scientific practices, he said. Gordon said that even the Bluff Creek film footage is "riddled with holes."
Overall, Gordon said he wants his talk to "explore what we know so far and how we can add to the collective base of knowledge about the notorious man of the forest." To punctuate the event, the author encourages any and all attendees to share their own proof and knowledge about Sasquatch.
"Afterwards, audience members will have ample opportunities to tell their tales and share their experiences with the Northwest's most elusive creature," Gordon said.
About Craig Woolheater
Co-founder of Cryptomundo in 2005. I have appeared in or contributed to the following TV programs, documentaries and films: OLN's Mysterious Encounters: "Caddo Critter", Southern Fried Bigfoot, Travel Channel's Weird Travels: "Bigfoot", History Channel's MonsterQuest: "Swamp Stalker", The Wild Man of the Navidad, Destination America's Monsters and Mysteries in America: Texas Terror - Lake Worth Monster, Animal Planet's Finding Bigfoot: Return to Boggy Creek and Beast of the Bayou.