Posted by: Craig Woolheater on June 9th, 2012
Posted by Robert Lindsay at his blog:
1. A full body drawing of the adult Bigfoot from the Justin Smeja Sierra Kills incident. This is the first full body drawing ever of a Bigfoot that has been confirmed by DNA evidence.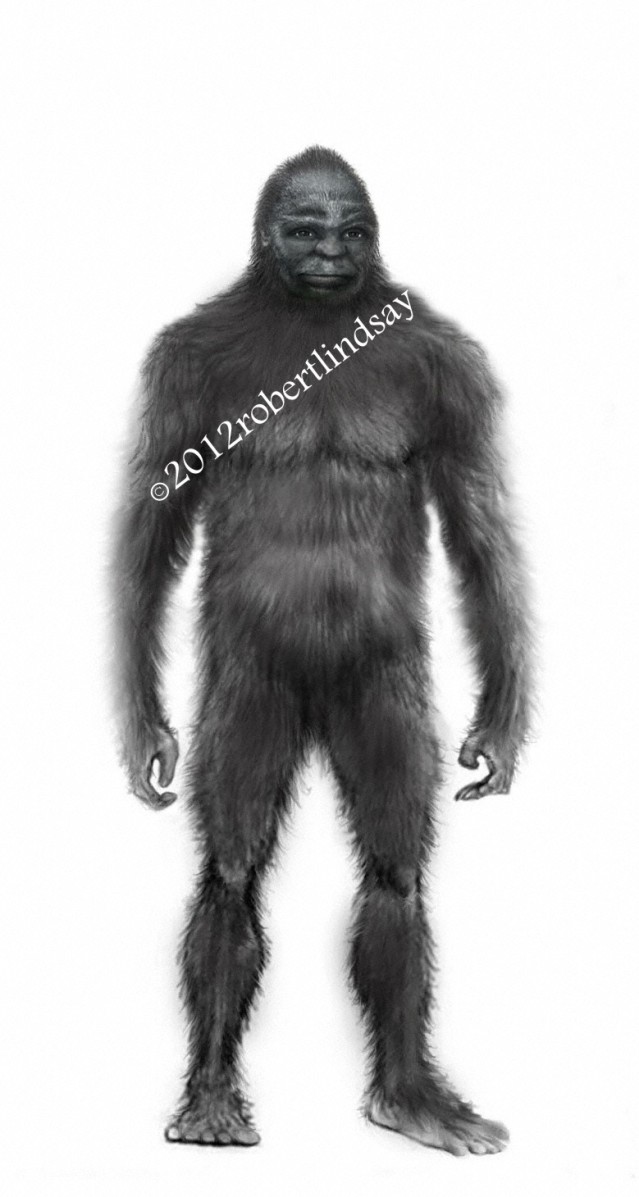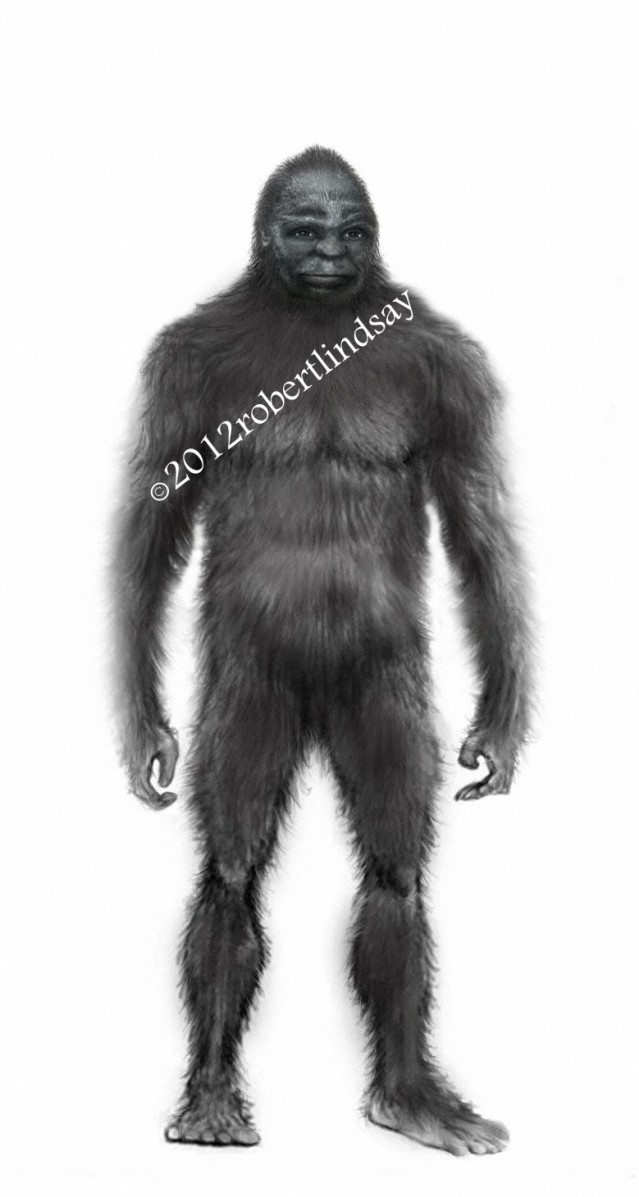 Here is the fascinating drawing of the male killed in the Sierra Kills. Note how built he is. Note also how human he looks. He also appears to have little or no neck. He is not fat at all; in fact, he seems almost slim but very athletic. Some say the males look like swimmers, and he does have a swimmer body build to him.

2. A drawing of the head of the juvenile Bigfoot from the same incident. This one has a lot going for it because Smeja cradled the dying Bigfoot in his arms for a minute or two as it died, so he got a good look at it. In addition, in the 10-15 minutes prior, the juvenile and its sibling had trailed Smeja and his partner into the woods off and on.

In terms of detail, this is the best drawing of a juvenile Bigfoot the world has ever seen. It is also the first drawing of a juvenile Bigfoot by someone by a human who actually had long physical contact with the creature.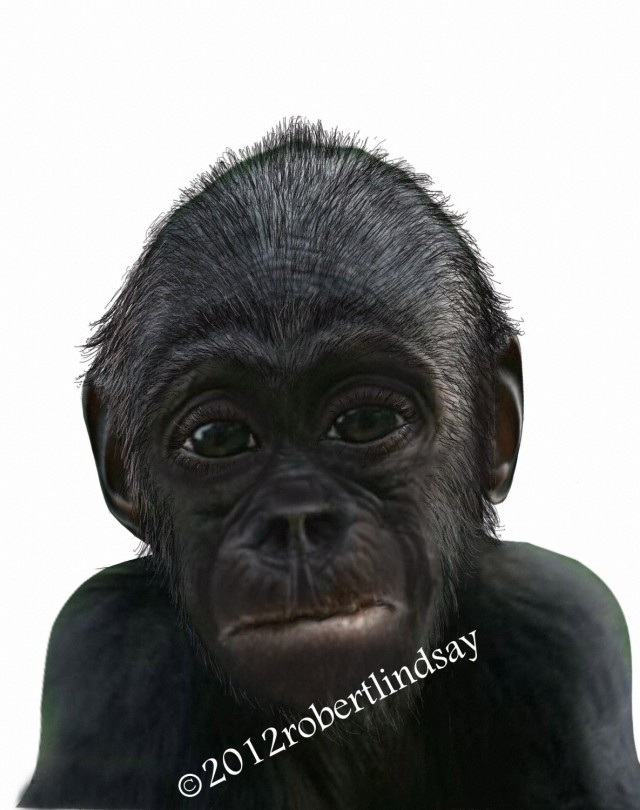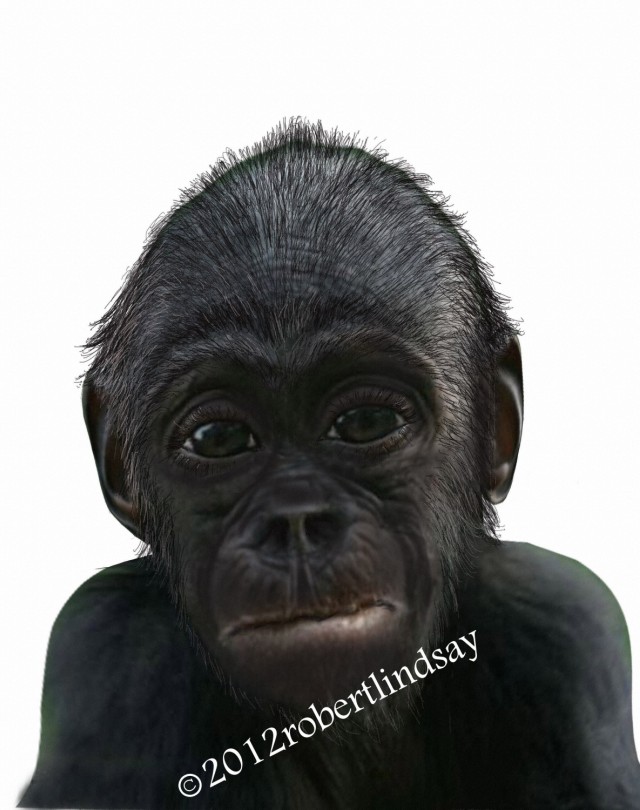 The fascinating drawing of the juvenile Bigfoot. Yes, it does look a lot like a chimpanzee. However, the eyes, ears and mouth are not correct for a chimp. It seems that Bigfoots start out looking like chimps when young and then grow into much more of a human like creature as they reach adulthood.

3. A photograph of the actual Bigfoot steak, or slice of Bigfoot, from the same incident. This is the first photograph ever of a slice of actual Bigfoot tissue that has been confirmed by DNA.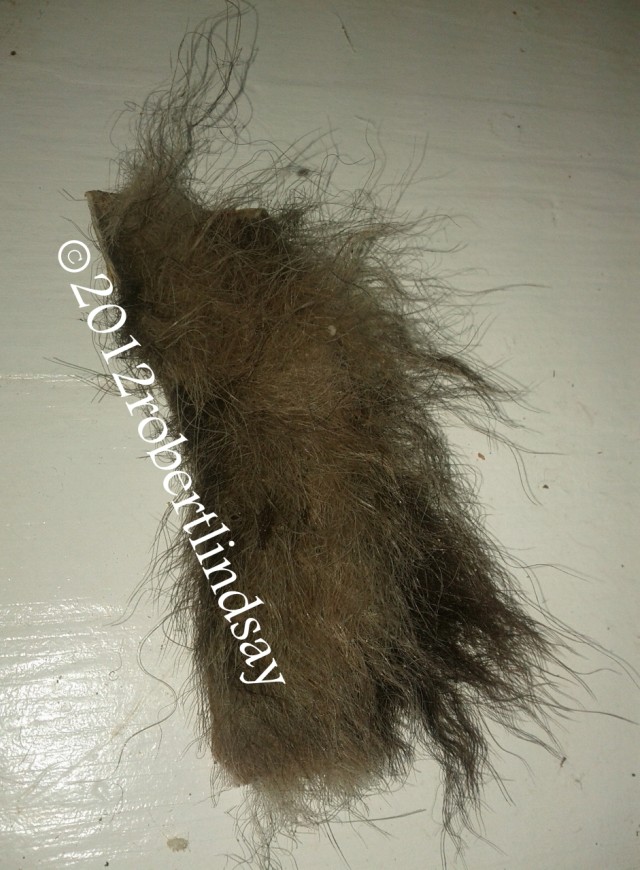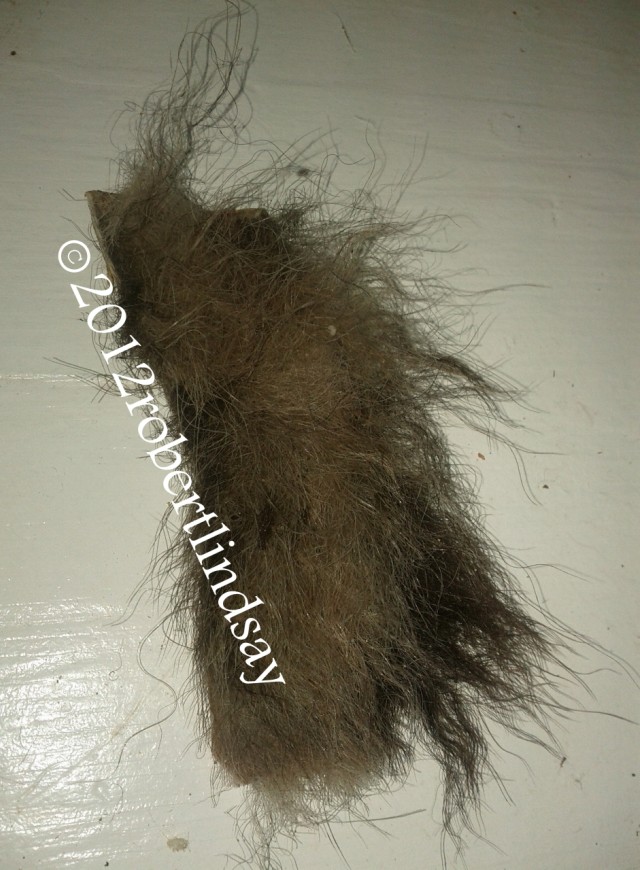 Here is the photo of the Bigfoot steak. This is the one that was misidentified as coming from a coyote. But if you know animals very well, you can readily tell that it's not from a coyote. If that hair looks like anything at all, it might look somewhat like a bear. However, that's not from a bear. A bear looks different. Pretty amazing photo!Robert Lindsay
We posted the drawing of the head of the adult Bigfoot previously here on Cryptomundo: Sierra Kills Bigfoot Drawing.
What do the Cryptomundians think about these drawings and the steak photo?
Don't shoot the messenger. We don't care (and won't post) what you think about Robert Lindsay.
About Craig Woolheater
Co-founder of Cryptomundo in 2005. I have appeared in or contributed to the following TV programs, documentaries and films: OLN's Mysterious Encounters: "Caddo Critter", Southern Fried Bigfoot, Travel Channel's Weird Travels: "Bigfoot", History Channel's MonsterQuest: "Swamp Stalker", The Wild Man of the Navidad, Destination America's Monsters and Mysteries in America: Texas Terror - Lake Worth Monster, Animal Planet's Finding Bigfoot: Return to Boggy Creek and Beast of the Bayou.