Posted by: Craig Woolheater on October 26th, 2013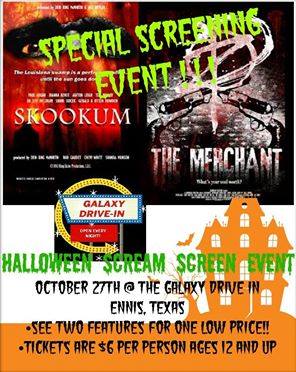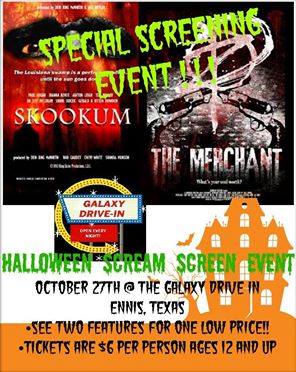 On October 27, Skookum: The Hunt for Bigfoot will be screened at the Galaxy Drive-In in Ennis, Texas at 8:00 pm. Sure hope you guys can join us for these exciting events. Please note that the events are Test-Audience screenings only and are not considered World Premiere releases. Sure hope you can join us for one of the screenings–we'd love to get your feedback. If you are unable to attend, don't forget that you can still participate as our test-audience by donating $15 to receive a Director's Cut DVD, provide us with feedback on your experience watching the film, AND you will receive a "Special Thanks" credit on the film for serving as our test audience! The Test Audience Director's Cut DVDs will be mailed out during the last week in October. For more information, go to the website here.
Galaxy Drive-In Theatre
5301 N Interstate Highway 45
Ennis TX 75119
(972) 875-5505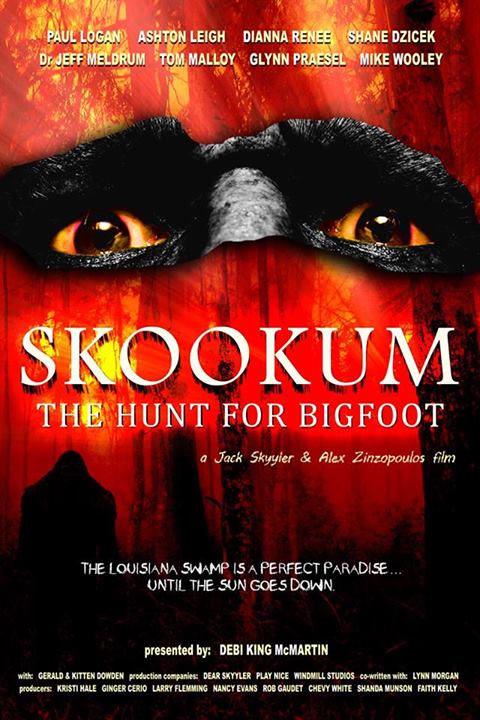 Deep in the Louisiana swamp lives a legend. In the fall of 2013, the legend comes to life. Many have seen, some have heard, and none have forgotten: the giant hairy creature with glowing red eyes that locals refer to as the Caddo Lake Creature.
When the long dormant Bigfoot monster seemingly begins a brutal reign of terror, glamorous talk show host, Anna, must leave her highly coveted position to search for her sister Megan, a Bigfoot researcher, in the swampy wilderness of northern Louisiana. She reluctantly enlists the aid of her former boyfriend and his father, two of the world's most respected Bigfoot research scientists, a Native American shaman, and Cajun swamp guide Gator. Separated from the others during the exhaustive search for Megan, Anna ends up alone in the swamp, with only the fading light of her cell phone to guide the way. Ultimately, she must confront her own worst nightmare to find her sister and provide the key to ending the massive carnage, and face down the most dangerous creature known to man.
About Craig Woolheater
Co-founder of Cryptomundo in 2005. I have appeared in or contributed to the following TV programs, documentaries and films: OLN's Mysterious Encounters: "Caddo Critter", Southern Fried Bigfoot, Travel Channel's Weird Travels: "Bigfoot", History Channel's MonsterQuest: "Swamp Stalker", The Wild Man of the Navidad, Destination America's Monsters and Mysteries in America: Texas Terror - Lake Worth Monster, Animal Planet's Finding Bigfoot: Return to Boggy Creek and Beast of the Bayou.