Posted by: Dave Coleman on November 20th, 2013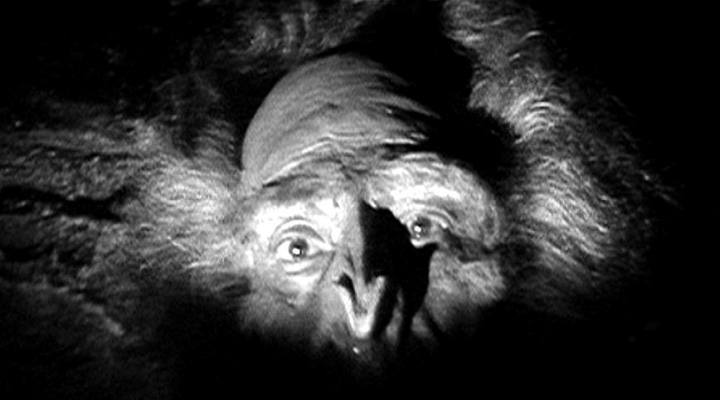 The wizened eyes of the empathetic Yeti from Hammer's 'The Abominable Snowman of the Himalayas' ('57) reveal the near human aspect of the creatures. Terrific make-up by their master veteran artist Phil Leakey.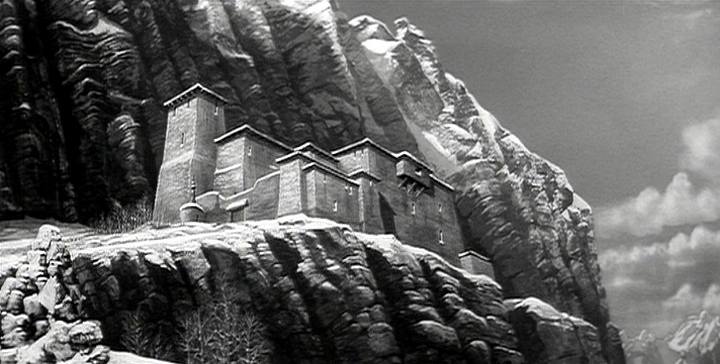 The Tibetan monastery as realized with a glass matte painting.
Such a fine, atmospheric film! Cushing is terrific, but the design and superb widescreen cinematography really take it over the literal top of the mountains. One of my all-time fave cryptid films. It was first shown on live BBC-TV as 'The Creature' to huge ratings, which is why the filmed adaptation followed.
Enjoy, it's a really fun old school thinking man's Yeti film.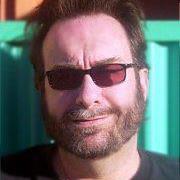 Dave Coleman – has written 53 posts on this site.
Author of THE BIGFOOT FILMOGRAPHY, a new non-fiction reference guide and critique of Cine du Sasquatch. From McFarland in Fall 2011. Hardbound. Oversized.