Posted by: Dave Coleman on December 12th, 2013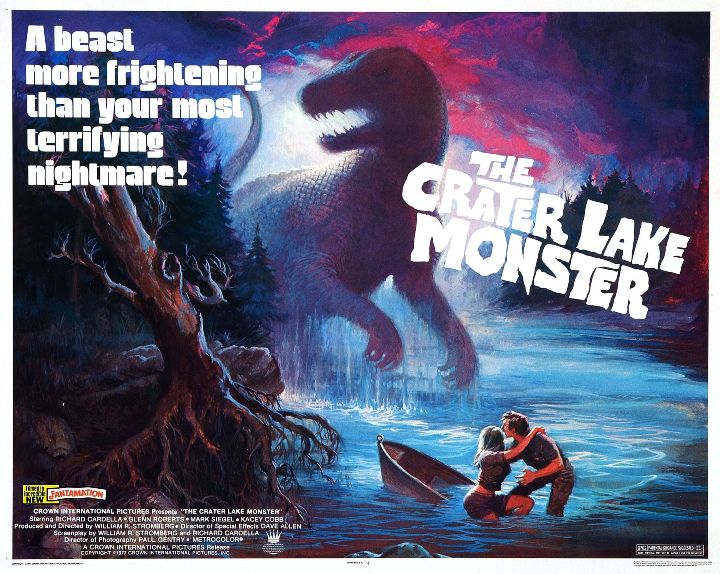 "The Crater Lake Monster" ('77) was one of the last great B-movies actually made for the drive-in, as opposed to home video, circuit. It often played the lower-half of double bills. A better poster than actual film, and, hey, ain't that the way it used to be? Today, both are usually substandard!

It was actually sabotaged by Crown Int'l Pictures continuing financial problems at the time ('77). They cut the budget for stop mo efx, which the entire film was built around, during post-production! David Allen did a great job with the little reduced to zero he had to work with, as you can see: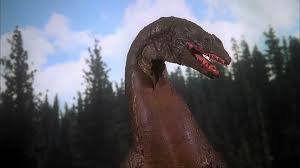 The film is available to rent or buy at Amazon Streaming Video.
The poster is also available in 11 x 17 or 24 x 36.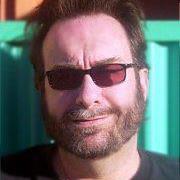 Dave Coleman – has written 53 posts on this site.
Author of THE BIGFOOT FILMOGRAPHY, a new non-fiction reference guide and critique of Cine du Sasquatch. From McFarland in Fall 2011. Hardbound. Oversized.