Posted by: Craig Woolheater on September 25th, 2014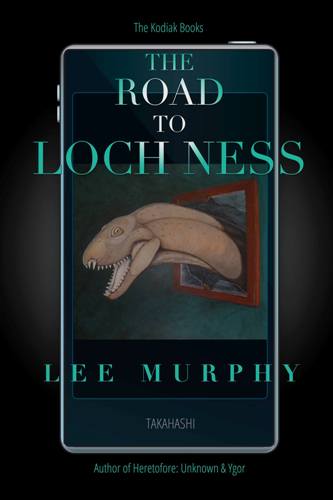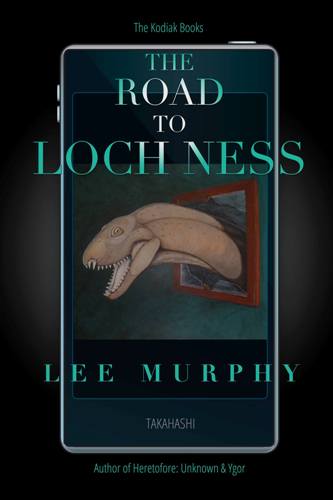 Book Review: The Road to Loch Ness
The Road to Loch Ness
Reviewed by: Matt Bille
Lee Murphy
Defining Moments, 2014
The last two years have been good for cryptozoology-themed fiction. We've had high-octane thrillers like Hawthorne's Kronos Rising, atmospheric novels like Willis' The Daedalus and the Deep, chillers like Below, a crypto subplot in a Dan Simmons epic, and the scariest crypto-thriller ever, Joseph Wallace's superbly researched Endangered Species, just to name a few. The genre has never been healthier, in quantity or quality.
Now we can add to list the best of Lee Murphy's George Kodiak novels (available only in e-book format for now, by the way). Murphy is on his game here: the plot, setting, and characters are all terrific. The author sends his tough-guy cryptozoologist to Loch Ness (and we all knew he'd wind up there eventually, right?) for two futile years of research in a semi-submerged lab which (for reasons that could be made clearer) many local citizens oppose. The boredom, though, explodes in one short week that sees one of George's friends get killed, new and old adversaries try to sabotage his scientific venture, and the creature of the loch arise once and for all. (To avoid being too much of a spoiler, I won't say what it is Kodiak finds. The solution seems a little less plausible to me than the giant eels of Steve Alten's The Loch, but it's more fun, and Lee has done a lot of work to make his creature believable.)
Indeed, Lee has done his homework in every topic touched on in this novel. He might even have done a little too much: as I said of Max Hawthorne's Kronos Rising, the story drags in spots as a character gives an information dump. Murphy also knows the history of the loch and of cryptozoology, and readers will learn a lot of background to the "real" Loch Ness case.
For the first time in these novels, Kodiak gets a supporting cast as interesting as he is. His friend Rocky, Rocky's daughter Erika, and a cast of local and international helpers and meddlers are along for the ride. Lee gets better in every book at drawing his people. Kodiak more than ever is a three-dimensional human with foibles and limitations, and the unexpected romance he finds in this novel is genuinely touching. Murphy also works an environmental message in almost from the beginning of the book, and it's a powerful one.
Like so many of us readers, Murphy loves the latest in technology (I helped him a bit on some research) and there are plenty of cool gadgets on display. I'll nitpick only one here: the X-Ray mode on his high-tech diving helmet couldn't really work with X-rays, which require a target to be between transmitter and receiver, although there is some promising research into a more limited "see through walls" capability using radio waves.
Lee and I are different writers with slightly different views on the need to stick to the rules of traditional English grammar: I have to take a half-star off my enjoyment level for that, though many readers won't mind. The sentence structure is clunky in the chapter "Extinction Event," which feels tacked on. The rest of the book is better, and I enjoyed it even as I groused about the occasional change of tense.
The plotting and pacing here are good, and the reader will find plenty of surprises. This is also the funniest of Lee's books, with laugh-out-loud moments woven into the life-and-death events. The loch is well described, as are the vessels involved.
To recap, this is a very enjoyable read. It's George Kodiak's most thrilling and satisfying venture into cryptozoology, and it leaves our hero a little bloodied, a little wiser, and, for the first time in his life, willing to admit he might even have a romantic future. Good job, Lee!
See also:
About Craig Woolheater
Co-founder of Cryptomundo in 2005. I have appeared in or contributed to the following TV programs, documentaries and films: OLN's Mysterious Encounters: "Caddo Critter", Southern Fried Bigfoot, Travel Channel's Weird Travels: "Bigfoot", History Channel's MonsterQuest: "Swamp Stalker", The Wild Man of the Navidad, Destination America's Monsters and Mysteries in America: Texas Terror - Lake Worth Monster, Animal Planet's Finding Bigfoot: Return to Boggy Creek and Beast of the Bayou.