Posted by: Lyle Blackburn on December 23rd, 2013
In a chapter entitled "Possibilities" from my new book, Lizard Man, I discuss various theories which have been proposed to explain sightings of reptilian-humanoid type cryptids.  One of these theories is based on the concept of a "Hypothetical Dinosauroid," which is a conjectured evolutionary path conceived by D.A. Russell and R. Séguin and published in 1982 in the National Museum of Canada's Syllogeous No. 37.  In the paper,  Russell and Séguin essentially hypothesize that if the brain of this dinosaur had continued to grow in proportion to its body, then evolutionary changes would have been necessary to accommodate the new cranial mass. One of these changes would have been a more upright stance, since the "tendency to position the head more directly over the vertebral column is seen in anthropoids of increasing brain size." This would conceivably lead to more anthropomorphic legs, longer arms, and most dramatically, a human-like head. It's an interesting concept, and one that I discuss further in my book (as it relates to cryptozoology).
Along these lines, I came across this interesting video which provides additional information and visuals in regard to the concept of the Dinosauroid and reptilian humanoids in general:
From the YouTube description:
This documentary explores the phenomenon of the "Reptilians" from a different point of view than most. The film makers attempt to bring forth the most compelling evidence for the existence of the "serpent race" in an organized and serious manner.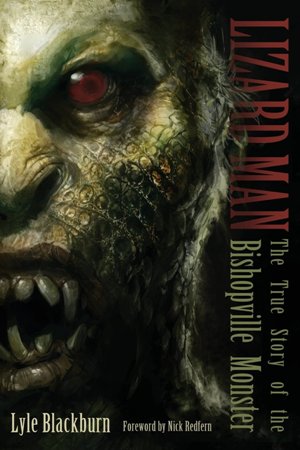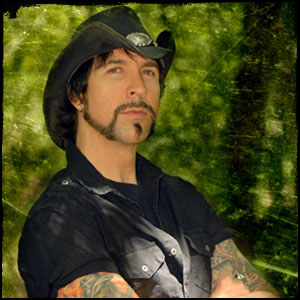 About Lyle Blackburn
Lyle Blackburn is an author and musician from Texas. His investigative cryptozoology books, "The Beast of Boggy Creek" and "Lizard Man," reflect his life-long fascination with legends and sighting reports of real-life 'monsters.' During his research, Lyle has often explored the remote reaches of the southern U.S. in search of shadowy creatures said to inhabit the dense backwoods and swamplands of these areas. Lyle is a featured speaker at cryptozoology and horror conferences around North America. He has been heard on numerous radio programs, including COAST TO COAST, and has appeared on television shows such as MONSTERS & MYSTERIES IN AMERICA, FINDING BIGFOOT, and the CBS SUNDAY MORNING SHOW. For more information, visit Lyle's website at: www.lyleblackburn.com