Posted by: Lyle Blackburn on June 13th, 2016
Wood Knocks Vol. 1 is now available on Amazon! I contributed a chapter called "Giants of the Piney Woods." The book features other great authors such as David Weatherly, Ken Gerhard, Nick Redfern, and Linda Godfrey.
Wood Knocks Volume 1: A Journal of Sasquatch Research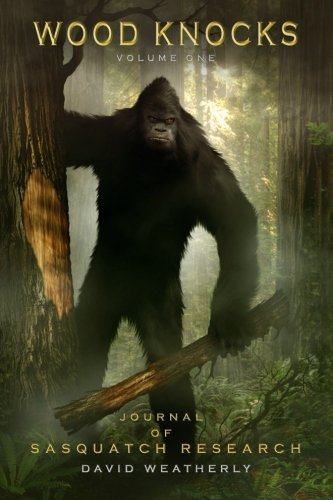 Wood Knocks brings together some of the brightest minds in the field of cryptozoology as they present their research on the world's most popular cryptid, Bigfoot.

About Lyle Blackburn

Lyle Blackburn is an author, musician, and cryptid researcher from Texas. His investigative cryptozoology books, such as "The Beast of Boggy Creek," "Beyond Boggy Creek," and "Lizard Man," reflect his life-long fascination with legends and sighting reports of unknown creatures. During his research, Lyle has often explored the remote reaches of the southern U.S. in search of shadowy beasts said to inhabit the dense backwoods and swamplands of these areas.
Lyle has been heard on numerous radio programs, including Coast To Coast AM, and has appeared on television shows such as Monsters and Mysteries in America and Finding Bigfoot. Lyle is also a writer for the monthly horror magazine, Rue Morgue, and was recently featured in the documentary film, Boggy Creek Monster.
For more information, visit Lyle's website at: www.lyleblackburn.com