Posted by: Dave Coleman on April 17th, 2013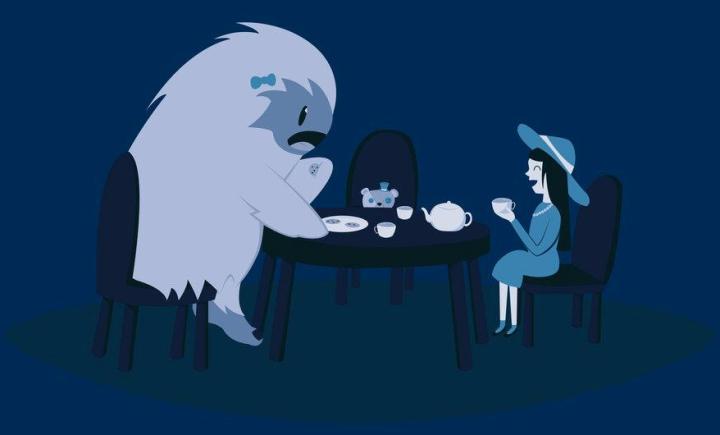 Yet-Tea? The portrayal of the 'Abominable' Snowman is anything but, at least from a mytho-biological perspective. In fact, the Yeti is often revered in cultures for a certain sense of majestic loneliness. He inhabits the uppermost regions of possible existence, in the literal valleys of the gods of ancient lore. Where men fear to tred, the Yeti dwells in peaceful, but melancholic, rectitude. Encounters often involve humans bonding deeply with the 'man' in the Snowman (hint: always let the Yeti pour the tea, they're deeply into ritual!).

"I'll Never Stop Looking for Love" by Creaturefearr. Again, the Yeti is the archetypal embodiment of the universal sense of loneliness — of being trapped in ourselves, unable to find meaningful relationships — and, yet, maintaining the eternal quest to find such necessary bonds in order to feel alive (again). Yeti senses there must be others who feel as he does, but — to his horror! — too many he encounters wear the mask of The Other, indifferent to his alienated suffering as they project their fears onto him. Good thing he skipped the whole social media thing, right?

he's like my soulmate or somethingAndrea Springer
He is, too. Yeti is, in high falutin' terms? Yeti is your soul, trapped in a plane of existence that he didn't create, but was 'created' into, so to speak. He wanders around, desolate, wondering, "WtF? What'd I do that left me here, like this?" He is our Inner Self, if you will, perpetually cut off no matter how deep the bond to others. That is our shared reality as sentient beings, of course! So Yeti does perfectly capture the theme/meme. And — he's really cool on a tee, too! So there!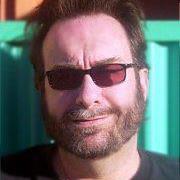 About Dave Coleman
Author of THE BIGFOOT FILMOGRAPHY, a new non-fiction reference guide and critique of Cine du Sasquatch. From McFarland in Fall 2011. Hardbound. Oversized.