Posted by: Craig Woolheater on February 9th, 2011
Looking for a way to protect your iPhone or other cell phone or other handheld electronic devices including laptops, iPads and other tablets?
If you are a fan of Cryptomundo, then you are probably interested in the following crypto-themed designs available from ZAGG.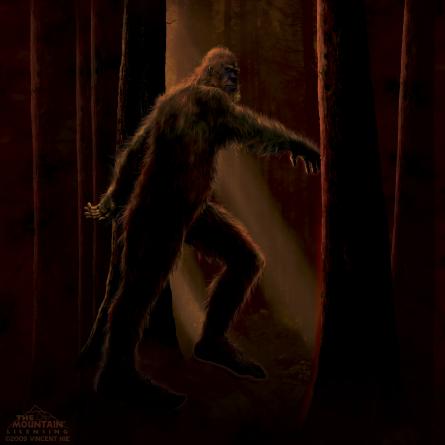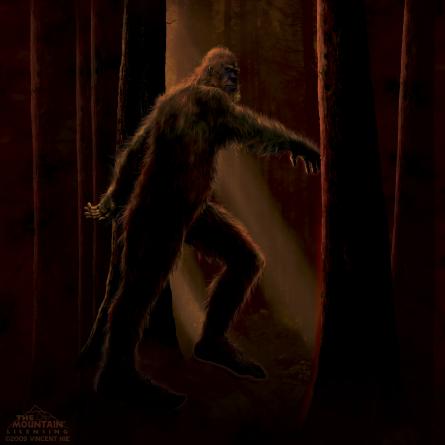 Click on the images to go to ZAGG's website to order or customize these designs, or even upload your own cryptid design.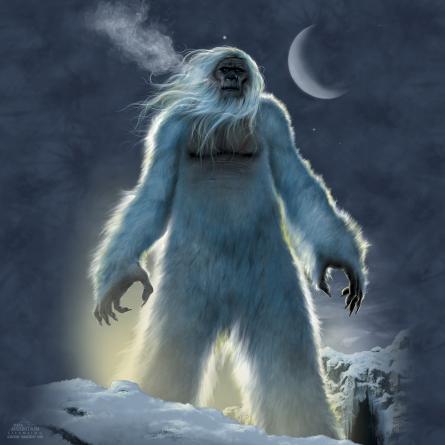 About ZAGG:
The first invisibleSHIELD™ design came about in early 2005 when a man wanted to protect his wristwatch from nicks and scratches. He found the solution in a clear, thin, and very durable military film originally made to protect US military helicopter blades from high-speed damage. He immediately saw the massive potential for a virtually invisible and indestructible protective covering in consumer use, and began working on two fronts: legally securing this new idea of putting clear protective adhesive film covering on electronic devices, and developing other innovative uses for the film. Once patents were prepared and filed, the invisibleSHIELD made its world debut.

Over those first few months, positive reviews came pouring in and great word-of-mouth began to spread, one happy customer at a time. It started to become a phenomenon a few months later, in September 2005, when an invisibleSHIELD using this film was created for Apple's new iPod Nano. Sales of the new invisibleSHIELD design exploded online: it was literally becoming an overnight success. Robert G. Pedersen II (co-founder and CEO) knew that this idea and solution needed world-wide attention so on July 25th 2007, ZAGG Inc. went public and started trading under the symbol ZAGG (NasdaqBB: ZAGG) "Zealous About Great Gadgets" or "when others zig, we ZAGG!" The master plan was under way. But that was just the beginning…

The world now takes notice. ZAGG Inc. has grown from a backyard workshop to being a publicly-traded trendsetter with a team of over 200 employees and associates who are dedicated to serving our loyal customer base worldwide. The invisibleSHIELD remains our flagship product, and in a few short years, over 7 million have been sold.

This was the first solution of its kind and is the alternative to big bulky cases (a $38 Billion industry). Now a customer doesn't have to alter the look or function of an eye-catching and meticulously designed gadget by covering it up!

The invisibleSHIELD is a patented film that is customized and proprietary to ZAGG. In addition, ZAGG has a patent-pending on the idea of wrapping handheld electronic devices with a clear protective film. ZAGG has set a standard for customer service by offering a lifetime replacement guarantee on the invisibleSHIELD, and continues to innovate by designing the invisibleSHIELD for thousands of personal electronics and other industries, with more designs being developed every week.

Introduced in November 2009, ZAGGskins combine customizable, high-resolution images with the scratch protection of the invisibleSHIELD. Customers select from a library of professional designs or upload their own high-resolution images. The printed image, custom designed for their device, is merged with the exclusive invisibleSHIELD film.ZAGG
About Craig Woolheater
Co-founder of Cryptomundo in 2005. I have appeared in or contributed to the following TV programs, documentaries and films: OLN's Mysterious Encounters: "Caddo Critter", Southern Fried Bigfoot, Travel Channel's Weird Travels: "Bigfoot", History Channel's MonsterQuest: "Swamp Stalker", The Wild Man of the Navidad, Destination America's Monsters and Mysteries in America: Texas Terror - Lake Worth Monster, Animal Planet's Finding Bigfoot: Return to Boggy Creek and Beast of the Bayou.