Posted by: Nick Redfern on April 21st, 2013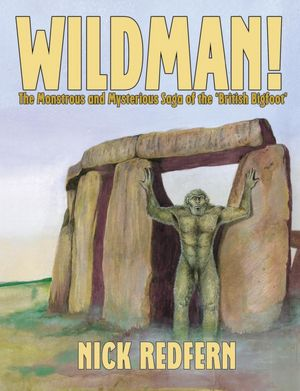 Over at the Australian office of the Center for Fortean Zoology there's a new interview with me about my cryptozoological research, as well as my views on such creatures as Megalania, the British Bigfoot, Orang-Pendek and much more, including some of favorite crypto-themed books and how and why I got interested in cryptozoology.
And here's an extract:
Q: What advice would you give anyone getting into the field of cryptozoology?
A: I'd say don't be put off by people who tell you that it's all nonsense or that you shouldn't follow your dreams. It's not nonsense and you should follow your dreams. Plus, there's no reason why someone new to Bigfoot or Nessie research, or whatever else, might be the person who solves the mystery. Also, have an understanding of nature and environments, as some places can be harsh, hot and difficult. And be prepared for a great time and adventurous expeditions in exotic places.

About Nick Redfern
Punk music fan, Tennents Super and Carlsberg Special Brew beer fan, horror film fan, chocolate fan, like to wear black clothes, like to stay up late. Work as a writer.