Posted by: Nick Redfern on September 1st, 2012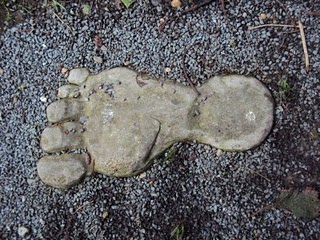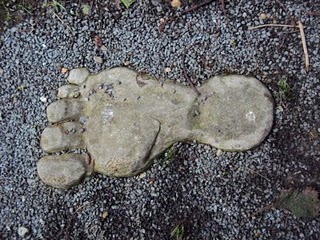 Strange Bigfoot-like prints have been found in the UK. Yep, the UK.
Real, hoax, something else? Well, what I can say is that I have a new book coming out next year from Jon Downes' Center for Fortean Zoology titled Wildman!, which is a study of the Bigfoot/wildman-of-the-woods controversy in the UK. In fact, in terms of word-count, it's probably the longest book I have ever written; the reason being that there are far more reports of UK-based Bigfoot-type beasts than many even realize.
But, I can assure you this latest affair is not a part of some weird viral campaign to promote the book! I may have to get Jon to hold the presses, though, and make this new story a late addition to the book's pages…
Whether it will appear in a stand-alone chapter, or in the one on hoaxes, remains to be seen. Right now, I'm betting the latter…

About Nick Redfern
Punk music fan, Tennents Super and Carlsberg Special Brew beer fan, horror film fan, chocolate fan, like to wear black clothes, like to stay up late. Work as a writer.