Posted by: Dave Coleman on May 2nd, 2013
Behind-the-scenes with Dianna Renee and Bigfoot in 'Skookum the Movie' (2013), now in post-production.
This is aka 'Skookum' and 'Skookum: The Hunt for Bigfoot' in various pre-production incarnations.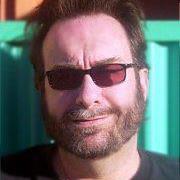 Dave Coleman – has written 53 posts on this site.
Author of THE BIGFOOT FILMOGRAPHY, a new non-fiction reference guide and critique of Cine du Sasquatch. From McFarland in Fall 2011. Hardbound. Oversized.