Posted by: Dave Coleman on April 29th, 2013
Not all Cine du Sasquatch movies get made, and 'Squatch' (2011) from Xing Frame Films was alas another stillborn Kickstarter casualty. Here is a pre-production photo taken of the creature costume designed by efx artist Doug Hudson, which was to feature an animatronic facial mask.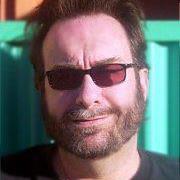 About Dave Coleman
Author of THE BIGFOOT FILMOGRAPHY, a new non-fiction reference guide and critique of Cine du Sasquatch. From McFarland in Fall 2011. Hardbound. Oversized.