Posted by: Dave Coleman on October 26th, 2012
HALLOWEEN CRYPTID. Hard to choose, but don't put it off if you're planning on going as a squatch. This popular edition pictured below is already sold out on some websites. Range: $76 to 125, depending on various extras, etc.
HALLOWEEN DELUXE-SQUATCH. If you have a few hundred more to blow than the Basic Edition Squatch Costume above? Blow that 1% advantage in style with this Deluxe Job. Cost: $449, an 18% Halloween Only special! 😉
RICHIE RICH CRYPTID COSTUME FANTASY. If you just won the Lottery? Try this on for size! It's a mascot costume, actually, but hell, you think anyone at the Halloween party is gonna give a damn as they beg you to pose with them for cell phone snaps? 😉 Price: A reasonable $1,299.95, plus $35 shipping if you want it for October 31. RoooaAAArrrr! 😉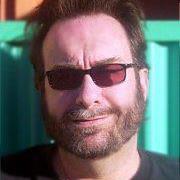 About Dave Coleman
Author of THE BIGFOOT FILMOGRAPHY, a new non-fiction reference guide and critique of Cine du Sasquatch. From McFarland in Fall 2011. Hardbound. Oversized.