Posted by: Nick Redfern on February 11th, 2013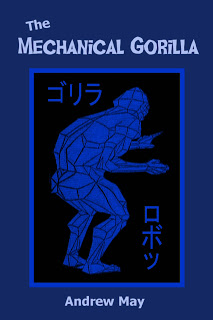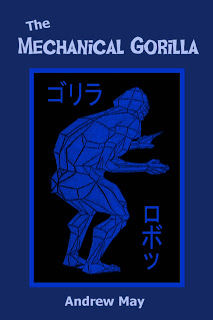 Andrew May has a new article at his Forteana Blog which starts as follows…
"Here is a new novelette packed with Fortean themes. It's got cryptozoology (ghostly-seeming apemen in the woods), sinister government secrets (Cold War bunkers and Men in Black) and a gateway to a parallel universe. It even name-drops the one-and-only Nick Redfern!"
Interested? If you are, here's where you can find a few more words from Andrew, on his new book, The Mechanical Gorilla.
And here's a few more words from Andrew on his novel…
"…Once I'd started thinking about it, I realized I could merge in various other ideas that were at the back of my mind – Nick Redfern's theories about the nature of British 'apeman' sightings, and my fascination with Cold War politics and secret underground installations. Mix in some convincing-sounding technobabble and an old-fashioned beginning-middle-end plot, and The Mechanical Gorilla was the result!"
Purchase the Mechanical Gorilla here.

About Nick Redfern
Punk music fan, Tennents Super and Carlsberg Special Brew beer fan, horror film fan, chocolate fan, like to wear black clothes, like to stay up late. Work as a writer.