Posted by: Nick Redfern on August 26th, 2014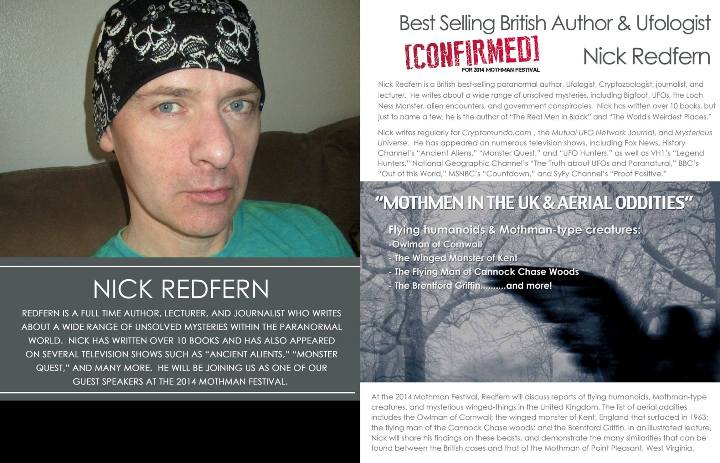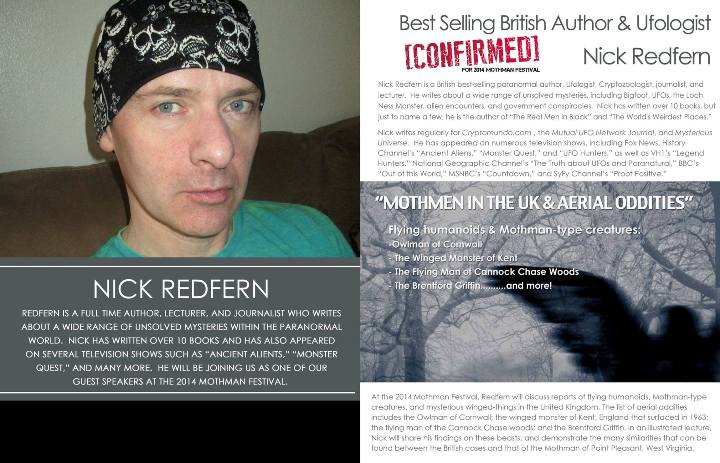 In case you're around and want to come along, I'll be speaking at the annual Mothman Festival in Point Pleasant, West Virginia on the weekend of Sept 20-21.
The subject of my lecture: Mothman-style creatures in the UK, such as the red-eyed, feathery Owlman of Mawnan, Cornwall; the flying man of the Cannock Chase woods; the winged fiend that brought terror to the county of Kent, England in the early 1960s; sightings of strange and sinister "bird-men;" and – also of relevance to the Mothman saga – bizarre beasts seen in the vicinity of old bridges.
Here's the link to the official website of the Mothman Festival.

About Nick Redfern
Punk music fan, Tennents Super and Carlsberg Special Brew beer fan, horror film fan, chocolate fan, like to wear black clothes, like to stay up late. Work as a writer.