Posted by: Guy Edwards on June 14th, 2011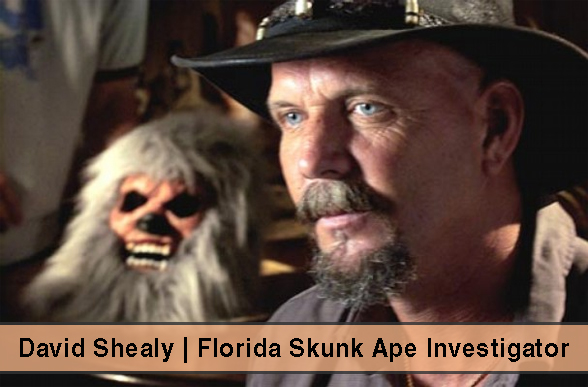 From an article at the NaplesNews.com we have news that Discovery Networks has begun filming a pilot starring veteran skunk Ape investigator David Shealy.
The production company, Authentic Entertainment, has confirmed they are filming in Florida , but producers aren't commenting on the making of the show.
Reality TV goes in search of the skunk ape

David Shealy's been trekking through the Everglades for 35 years looking for the skunk ape.

This week, he'll have company.

A film crew from California-based Authentic Entertainment, the production company behind reality TV shows Ace of Cakes (Food Network) and Flipping Out (Bravo) is in Ochopee to begin filming a pilot reality show intended for Discovery Channel in the fall.

Shealy, curator of the Skunk Ape Research Headquarters, has appeared on other shows about the legendary skunk ape, a yeti-like creature adapted to the wilds of South Florida, including "Unsolved Mysteries" and "The Daily Show."

He calls the Discovery Channel pilot the biggest project he's worked on.

Brett Batten
naplesnews.com
As always you can read the rest of this story at BigfootLunchClub.com

About Guy Edwards
Psychology reduces to biology, all biology to chemistry, chemistry to physics, and finally physics to mathematical logic.