Posted by: Loren Coleman on January 2nd, 2010
Was the race on to see who could post the first waste of three minutes of our lives on YouTube for 2010? On January 1st, it appears someone might have won the dubious prize.
Over on Coast to Coast AM's "Photo of the Day," they are showing an alleged "Maine Tree Creature."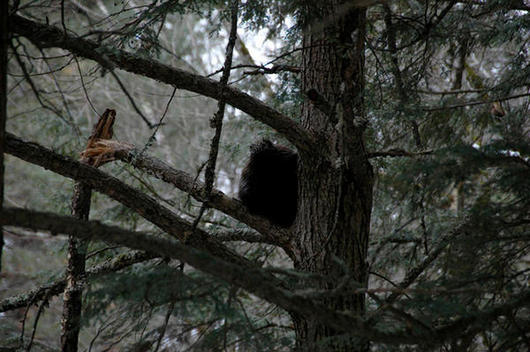 Here is what someone identified as "Rocky" has to say about it:
Some friends were walking through the woods in Maine and noticed something in a tree. Here is a pic of the creature they saw. You can watch video of the incident at YouTube. — Rocky
Over at YouTube, the poster there, "Webtech88," on an entry entitled "What Is It? Sasquatch, Big Foot, monkey, ape!" writes "NOT A FAKE!!! REAL VIDEO!!! This is a video taken by some friends hiking through the woods in upstate Maine. What could it be? Sasquatch? Monkey?"
Well, yes, by definition, what has been posted on YouTube is a "real video." But, of course, that only tells us that the video footage is real, as it is moving images.
But this is one image, in which the camera is shaken, moved around, and placed out of focus to give the sense that we are seeing someone take pictures of a creature in a tree. However, besides the animal in the picture never moving one bit, it appears that neither do any of the branches, pine needles, background, or anything in this photograph on video. No birds fly by in the sky or squirrels leap into the framing of the picture (which is changed from longer range to closeup, during the creating of this footage).
So what is it? A photoshopped image into a tree that then is made into a picture? A Sasquatch or monkey is doubtful. How about a porcupine? And in Maine? Or not? Perhaps there is an in-joke in this trickery? The year's first blobsquatch?
BTW, if you look closely, all the previous "videos" posted by Webtech88 (which have been placed all over the web), are magic coin tricks and about Sheba (Zambora), the sideshow "gorilla" trick. This includes the famed James Bond 007′s Diamonds are Forever "Girl to Gorilla" scene. The gorilla suit used in that sideshow was typically made by Phillip Morris, the individual who claimed to sell his gorilla suit to the alleged hoaxers behind the 1967 Bigfoot footage at Bluff Creek.
The infamous Morris Costume Company's suits just don't match the Bluff Creek footage.
What is the full story behind the C2C-posted "Maine tree creature"?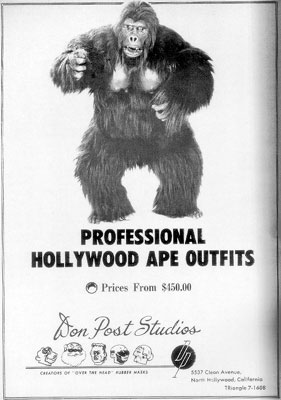 Here is the video footage of the alleged Maine scene (yawn ~ if you have some paint that is drying, you may wish to watch that, instead):
Update: Images of porcupines in trees…
Loren Coleman – has written 5489 posts on this site.
Loren Coleman no longer writes for Cryptomundo. His archived posts remain here at Cryptomundo.