Posted by: Loren Coleman on July 24th, 2009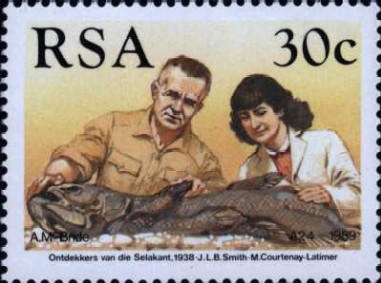 Guest mini-blogger Jerome F. Hamlin, founder of Dinofish, speaking from outside of cryptozoology, shares his questions, which appear grounded in some culturally-based confusion with Cryptomundo today.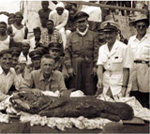 The coelacanth, one of the cornerstones of cryptozoology, falls into the special class of animals that are not rumored to exist and then confirmed by science, such as Nessie or Bigfoot might hopefully be, but that are not even thought about until they suddenly pop into our awareness. The megamouth shark or the new species of bat found in the Comoros, are other examples of this class.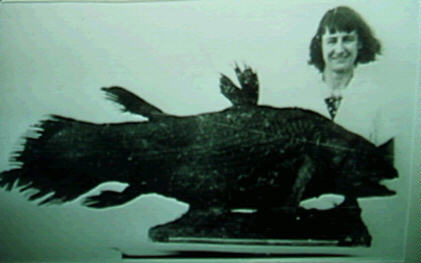 But beyond this, was the coelacanth really even famously discovered in 1938 by Marjorie Courtenay-Latimer and JLB Smith? By this question, I'm not referring to possible earlier claims of discovery, but to the fact that the fish was well known by another name (Gombessa) for hundreds of years in the Comoros! Further, the Indonesian coelacanth was also previously known to Indonesian fishermen, supposedly by the name, Rajah Laut-"King of the Sea."

So the term "discovery" in these cases is being used Eurocentrically to refer to discovery by Westerners or Western science. Only in the cases of the Sodwana, South African coelacanths- discovered by Tri mix SCUBA divers or the recent Tanzanian catches resulting from a shift in fishing techniques, has the coelacanth actually been discovered in places where it did not go by another name. These, indeed, are discoveries.

What say you?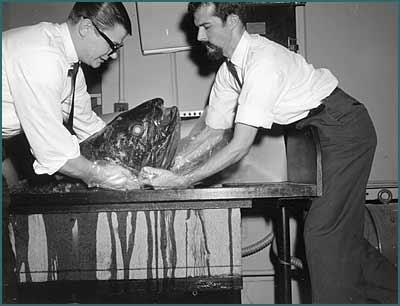 I think Hamlin raises pretty much of a red herring, (no pun intended, regarding coelacanths, of course), as the formal definition of cryptozoology acknowledges that cryptids are regularly ethnoknown first, that's what local and native sightings are all about, and that it is Western science that is verifying a "new species."
But I thought I would share it here, as others may have some thoughts on this point. ~ Loren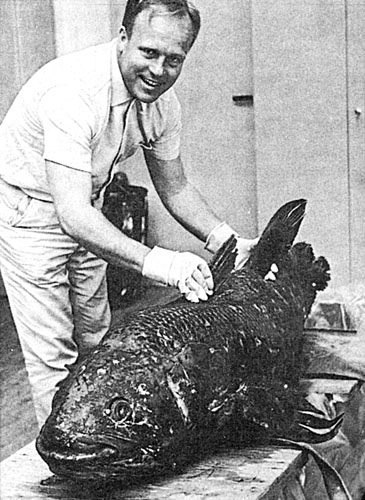 "The coelacanth (Latimeria chalumnae) is the darling of cryptozoology, a true living fossil. Its story demonstrates that unknown, undiscovered, or at least long-thought-extinct animals can still be found – especially in the oceans." – - from The Field Guide to Lake Monsters, Sea Serpents, and Other Mystery Denizens of the Deep .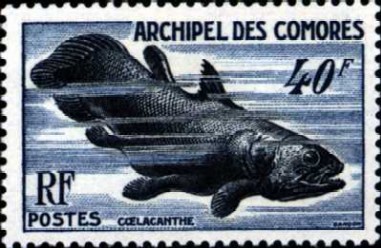 Loren Coleman – has written 5489 posts on this site.
Loren Coleman no longer writes for Cryptomundo. His archived posts remain here at Cryptomundo.