Posted by: Loren Coleman on March 24th, 2012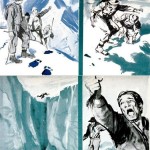 What seems like yesterday to some of the older members gathered here probably is experienced like ancient history to our younger readers.
When the following appeared, many of us were preteens.
In the December 1957 issue of Popular Science, the article "Science Closes In on 'Wild Man' of Everest" (nd: this direct article link may only work in the USA) was published.
Some of the graphic panels used to illustrate that article are below. They remain midcentury classics in Abominable Snowmen history.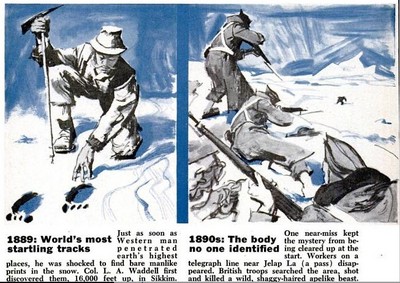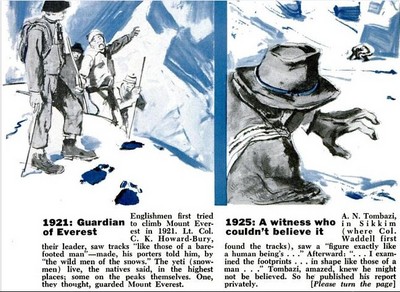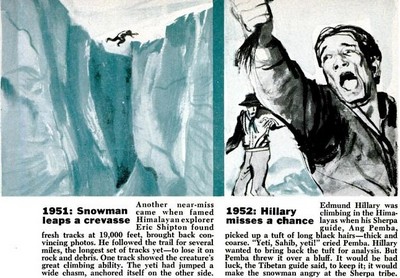 Loren Coleman – has written 5489 posts on this site.
Loren Coleman no longer writes for Cryptomundo. His archived posts remain here at Cryptomundo.