Posted by: Loren Coleman on August 30th, 2011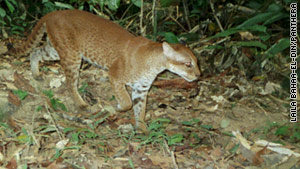 The African Golden Cat (Profelis aurata) is a medium-sized wild cat distributed over the rainforests of West and Central Africa. It is a rare feline, but not a new discovery. It was first described within zoology by Coenraad Jacob Temminck in 1827.
Scientists tracking one of Africa's most elusive and poorly understood animals say they've recorded a rare – and possibly the only publicly released – video of the species in the wild.

The video, recorded by a motion-activated camera placed in a Gabon forest, shows an African golden cat: a shy, medium-sized feline that ducks human contact and lives in hard-to-access parts of central African forests.

"As far as we know, it's never before been filmed (in the wild) for … the public domain," said Luke Hunter, president of Panthera, the conservation group providing most of the funding for the team that captured the video this year.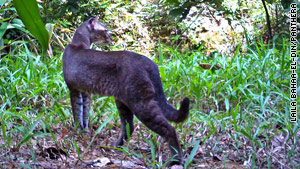 A motion-activated camera captured this image of an African golden cat in Gabon, Africa, 2011.
To see the 2011 video, go to CNN.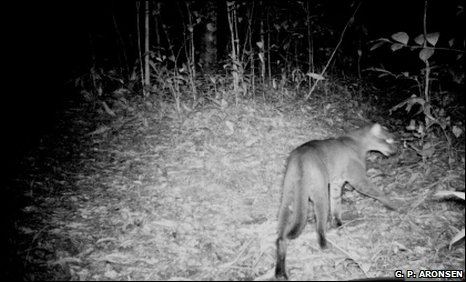 An African golden cat was caught on film in 2009.
Loren Coleman – has written 5489 posts on this site.
Loren Coleman no longer writes for Cryptomundo. His archived posts remain here at Cryptomundo.