Posted by: Loren Coleman on March 26th, 2008
The March 27, 2008, issue of the scientific journal Nature has announced the earliest finds of human fossils in Europe, pushing back the accepted date by a half-million years.
A jawbone and teeth discovered at the famous Atapuerca site in northern Spain have been dated between 1.1 and 1.2 million years old.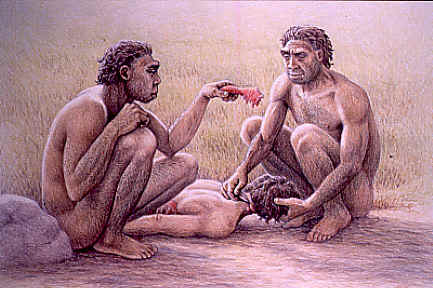 The fossils have been linked to Homo antecessor, or Pioneer Man, possibly a common ancestor to Neanderthals and modern humans, which was first found in 1997, at this same site. The new find appears to be from the same species, researchers said.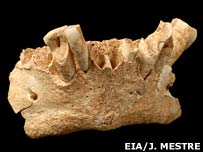 The new specimens have tentatively been classified as representing an earlier example of Homo antecessor.
The new example also bears similarities to much-older fossils dug up since 1983 in the Caucasus at Dmanisi, in the former Soviet republic of Georgia. These were dated as being up to 1.8 million years old.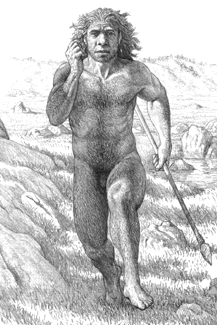 Within hominology, some have wondered if reports of Almas, or more likely the European "Wildpeople," might be unevolved Homo antecessor, which may have been decidedly hairier than shown in the imagined reconstructions, above.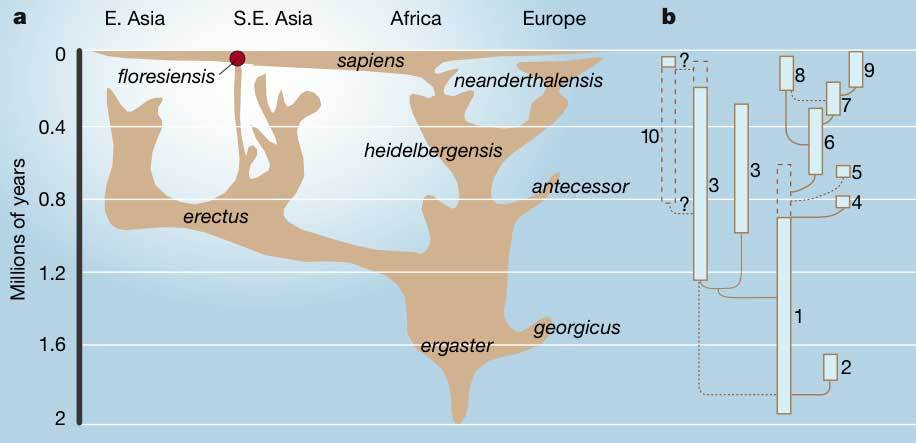 Loren Coleman – has written 5489 posts on this site.
Loren Coleman no longer writes for Cryptomundo. His archived posts remain here at Cryptomundo.