Posted by: Loren Coleman on September 11th, 2009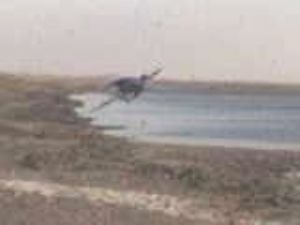 The UK's Telegraph has published images being widely circulated in Spanish language media (here, here) of what reportedly is being called a pterodactyl or a ufo.
Says the Telegraph:
"The object, photographed by a fisherman near San Rafael over an artificial lake called El-Nihuil, was, according the the newspaper Los Andes, witnessed by more than one person. Mr Pino, 44, from San Rafael, fishes on the lake and told Los Andes that he often goes down to the water to watch the swans. On Saturday last week [September 5, 2009], however, he noticed a strange object hovering over the lake and took a series of photographs on his mobile phone."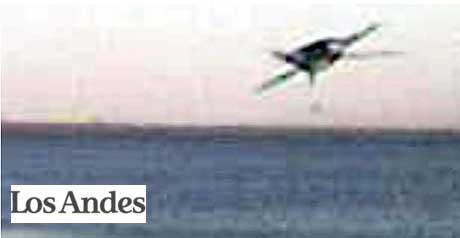 Why a kite or an airplane is not being considered escapes me.
The Telegraph proclaims:
"Members of UFO and cryptozoology communities are both claiming ownership of the object with some saying that it could be an unknown creature or a Pterodactyl – a flying dinosaur that last lived on Earth 66 million years ago."
Okay, a couple things. Pterodactyls were not "flying dinosaurs." Furthermore, as a member of the cryptozoology community, I firmly do not claim ownership of this object. It looks fixed, mechanical, and does not appear to be any kind of living species of cryptid known from the literature. I don't know what it is, but it does not look like a biological animate object.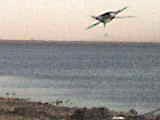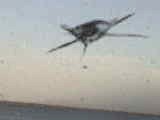 Photos by Diario San Rafael
Loren Coleman – has written 5489 posts on this site.
Loren Coleman no longer writes for Cryptomundo. His archived posts remain here at Cryptomundo.