Posted by: Administrator on January 8th, 2010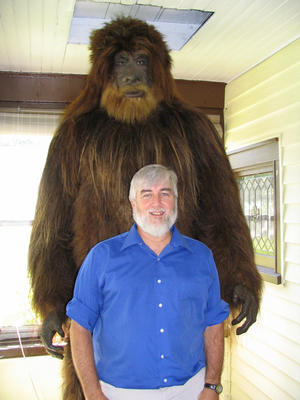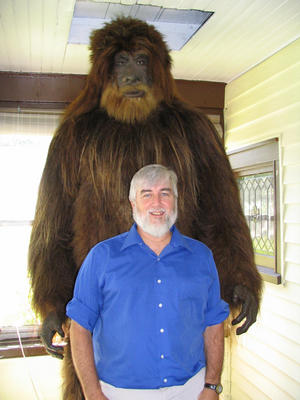 Boston Globe columnist and former Wired writer Mark Baard has picked the top "10 New England Esotericists to Watch in 2010." Yep, Loren Coleman is high on the list of those chosen.
Ranking third in "Sci-Tech Heretics" choices of "the biggest brains in the businesses of esoterica," to keep an eye on during the new year, Baard notes:
"3. Loren Coleman. This legend in the world of cryptozoology (2010 marks his 50th year in the business) will be surprising us again with new insights, and new guests and events at his Portland, Maine-based International Museum of Cryptozoology.
"A regular contributor to Coast to Coast AM, Boing Boing, and The Anomalist, Coleman is also the keeper of the world's most popular cryptozoology blog, Cryptomundo.
"Coleman this year will be speaking at Bigfoot and 'big cats' conferences — both at home and across the pond, in Glasgow, Scotland. This spring, he will also be lending his expertise to the ongoing search for the Loch Ness Monster.
"In addition to his ongoing consulting work for History's 'MonsterQuest,' and Animal Planet's 'Lost Tapes,' Coleman will also be working on (we kid you not) five new books."
Baard's number one pick is Marc Abrahams of Cambridge, Mass., who is the organizer of the annual Ig Nobel Prizes awards ceremony, which honors "research that makes people laugh and then think."
Two individuals that Coleman nominated for inclusion on the list after he was told he was one of the top five, were John Rozum and Joseph Citro, who both were later picked.
Loren Coleman's International Cryptozoology Museum, located at 661 Congress St., Portland, Maine (at the back of the spacious Green Hand bookstore at the same address), opened in November 2009. During the free opening night, November 6th, over 300 people visited the site. As many paid visitors have viewed the museum since them, and received individual tours from Coleman. Admission remains just $5.00 per person, all ages. New winter hours are Wednesday – Saturday, 11 am – 6 pm, Sunday noon – 5 pm, closed Mondays and Tuesdays. For more information, call 207-518-9496.
About Administrator