Posted by: Loren Coleman on November 18th, 2009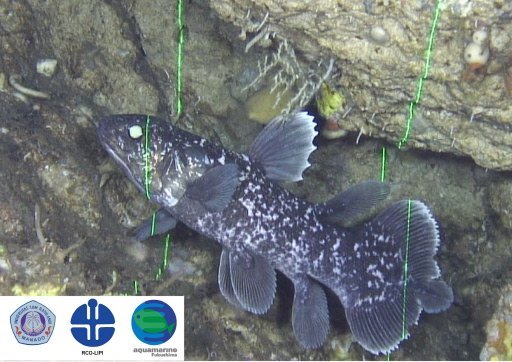 The Japan Times and other news outlets are reporting on November 18, 2009, that a team from an aquarium in Iwaki, Japan has successfully, in a world first, photographed juvenile coelacanths (example above), a fish regarded as a living fossil, off Indonesia's Sulawesi Island.
Aquamarine Fukushima reports that the small newborns were found Oct. 6, 2009, at a depth of 161 meters in Manado Bay off North Sulawesi Province. This is near where the Indonesian coelacanth was first discovered in a fish market in 1997, and then off-shore in 1998 (seen below ~ it is brown because it has died).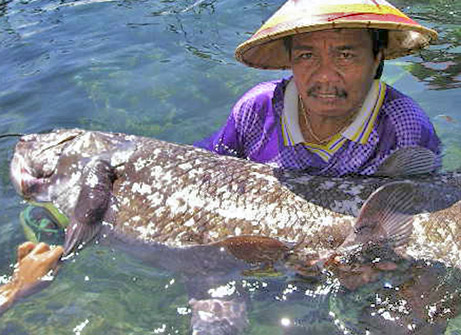 Examination of captured specimens has shown that their eggs hatch inside the female and the young, known as pups, are born as fully formed juveniles.
The young coelacanths photographed by Aquamarine Fukushima were 31.5 cm long and appeared to be newborn.
Aquamarine Fukushima used a remotely operated, self-propelled vehicle with a camera attached, that they have been utilizing since undertaking field surveys in North Sulawesi beginning in 2005.
In collaboration with the Research Center for Oceanography of the Indonesian Institute of Sciences, and the Faculty of Fisheries and Marine Sciences of Sam Ratulangi University, the Japanese aquarium is overjoyed with the results obtained.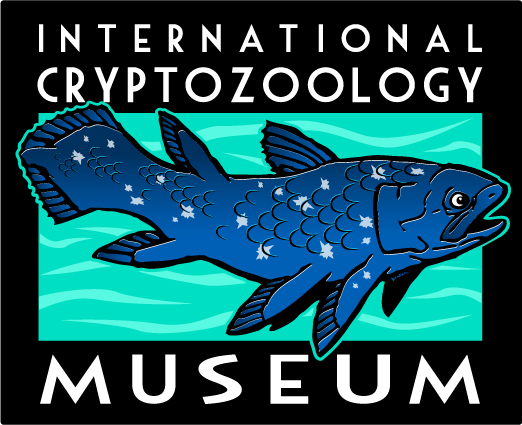 The International Cryptozoology Museum (Portland, Maine) congratulates Aquamarine Fukushima for this outstanding discovery! (Logo created by Duncan Hopkins.)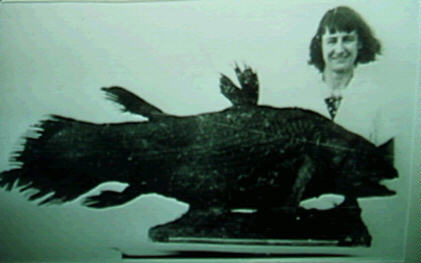 This classic "living fossil," the modern coelacanth was famously discovered in 1938 by Marjorie Courtenay-Latimer, a museum director in East London, South Africa (shown above with the "first" coelacanth; shown below with #2, discovered in 1952).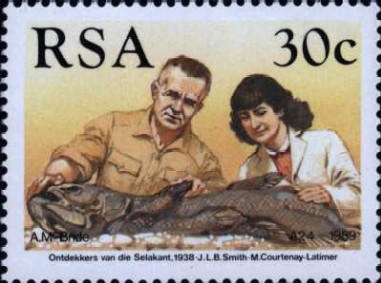 From the stamp collection of Philip R. Burns.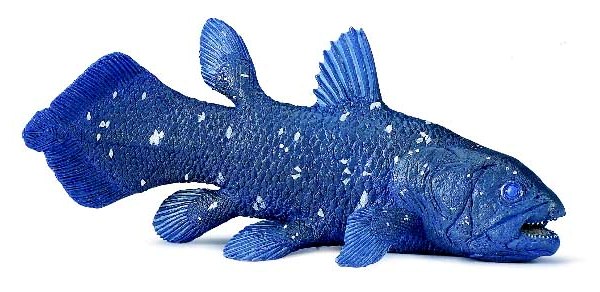 Coelacanths could be very big news next year; this is the Wild Safari replica of the new coelacanth replica for 2010. The Wild Safari Coelacanth is 5.75 inches long, 3 inches in height (14.6 x 7.6 cm).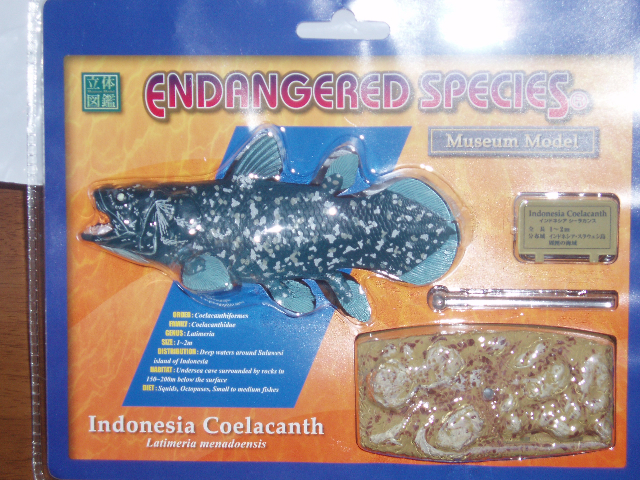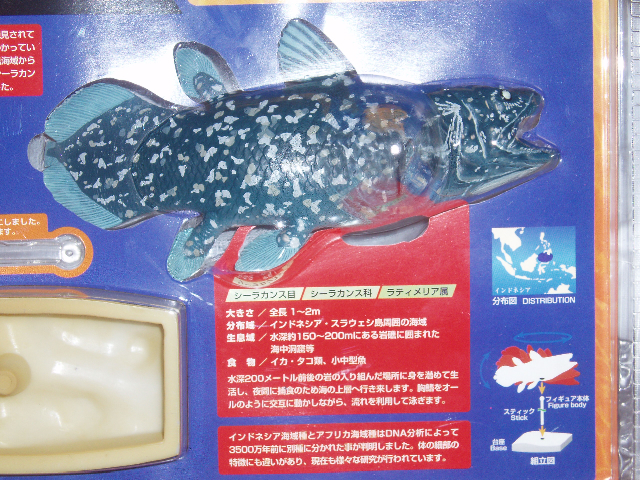 Two images of an Indonesian coelacanth (Latimeria menadoensis) replica that was recently, exclusively, produced by Colorata, for a Japanese aquarium. Photo courtesy of Brent Swancer.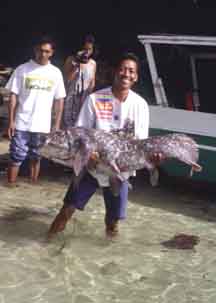 The first Indonesian (adult) coelacanth captured by locals, on behalf of scientists Mark and Arnaz Mehta Erdmann, who described the discovery in the September 24, 1998 issue of Nature. Photo courtesy of the Erdmanns.
Loren Coleman – has written 5489 posts on this site.
Loren Coleman no longer writes for Cryptomundo. His archived posts remain here at Cryptomundo.