Posted by: Loren Coleman on April 1st, 2010
I shall appear briefly in the documentary "Beasts of the Bible," which is scheduled to be broadcast tonight, on April 1st, on Animal Planet. It will examine extraordinary creatures from biblical stories and uncovers some "shocking" truths, say the filmmakers, who shot in Brazil, Canada, Egypt, Israel and the United States.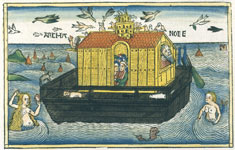 Nuremberg Bible (1483) illustration shows a mermaid, merman and mer-dog swimming near Noah's Ark.
From the AMNH site, in conjunction with the "Mythic Beasts" exhibition; Image courtesy of Victoria & Albert Museum, London/Art Resource.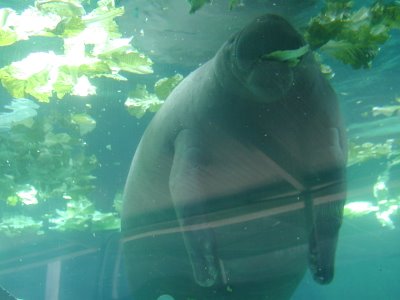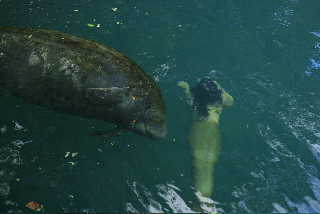 Homosassa Springs, above, 2008, was the location of the Mermaid-manatee portions of the program.
Beasts of the Bible
North American Premiere
Thursday, April 1, 2010, which will be broadcast at 8 pm, and repeated at 11 pm (ET/PT) on Animal Planet.
The Bible is full of strange and fantastic creatures. Legendary and horrific beasts like the Behemoth, Leviathan, Jonah's whale and the legged serpent have captivated our imagination for centuries – did they really exist? Can they be found today or are they just myth? New investigations into the origins of these beasts have uncovered shocking truths; for centuries there have been monsters hiding from us in plain sight.
Welcome to the world of Beasts of the Bible, a new, 90-minute documentary that explores the most extraordinary creatures in the Biblical tales. This eye-popping, myth-busting, film decodes the ancient writings, unlocks the hidden meanings inside the symbols and legends, and uncovers the most famous and most mysterious Beasts of the Bible.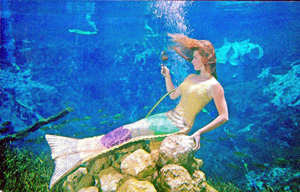 Weeki Wachee Springs, above, 1940s.
For more information on the production, see here and previous postings on this television event, as noted on Cryptomundo. My appearances, of course, will only be a few seconds, here and there, in the 90-minute-long program.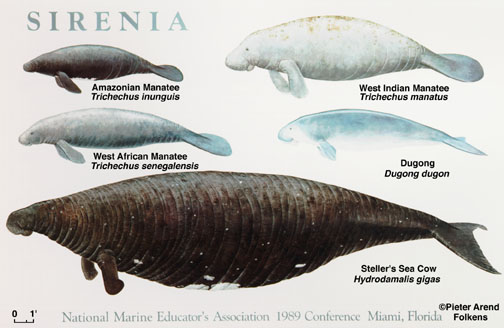 Some of the "beasts" being discussed, of course, are cryptozoological, such as Merbeings and Mokele-Mbembe.
In search of a good sound-byte for the documentary…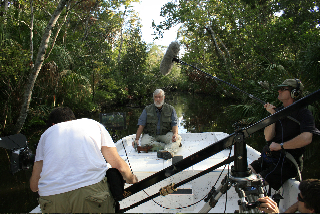 …watch for the surprise beast that appears behind me as I am being interviewed about Mokele-Mbembe!
Loren Coleman – has written 5489 posts on this site.
Loren Coleman no longer writes for Cryptomundo. His archived posts remain here at Cryptomundo.