Posted by: Loren Coleman on March 15th, 2012
"Let's get this business about belief straight. The believers are the scientists, they're the ones who are clinging to a belief. The people who think that there are Sasquatches are the ones who are investigating – the ones who have become convinced on evidence. The scientists are the ones going on pure faith and don't actually know much about it and make darn sure they don't know anything about it." – John Green
"Belief is the providence of religion, and believing has more to do with faith than science. I accept or deny the evidence, the patterns of reports, the eyewitness testimony, and those investigations inform me as to whether or not I feel this is an event, a hidden animal, and/or a cryptid of interest to cryptozoology." – Loren Coleman
The following what written by T. Peter Park in 2004:
As one leading contemporary Fortean, the cryptozoologist Loren Coleman, has stressed, "pursuers of the unknown, Forteans all, believe in nonbelief" (Loren Coleman, Mysterious America [New York: Paraview Press, 2001], "Some Concluding Thoughts After Some Years on the Trail," p. 289). An "open-minded attitude to the many unexplained situations," he
feels, is "the stock and trade of the Fortean."
Coleman and his fellow cryptozoologists can "accept concrete answers, actual flesh and blood critters as the foundation to monster accounts." However, he adds, "a psychological answer may be at work with some of
these accounts, and the rational conventional undiscovered animal answer may not be viable for all reports." He sees "room enough to consider many possibilities." However, he emphasizes that as a cryptozoologist he does not "believe" in monsters. Cryptozoology, he reiterates, is "not about 'belief.'" Believing is "the realm of religion," but "cryptozoology, like all sciences," is "about gathering the data and evidence to develop trends, patterns, and evidence which lead to hard facts and discoveries" (Coleman, Mysterious America, p. 289).
Thus, Coleman suggests on the one hand that quite probably "some monsters in America are chimpanzee-like dryopithecines," "some cats and maned lions are relict populations" of Panthera atrox, and "some lake monsters are unknown long-necked seals." However, he feels that there is also "room" in his "cosmic jokebox" for "teleporting alligators, Dover Demons," and "phantom clowns that imitate UFO's in all aspects but flight." (Coleman, Mysterious America, p. 289)….He professes himself "not afraid to say 'I don't know.'" (Coleman, Mysterious America, p. 289).
(From T. Peter Park's long essay, "Forteanism and Experience Anomalies.")
Aren't we, in essence, in agreement with the so-called "Skeptics"?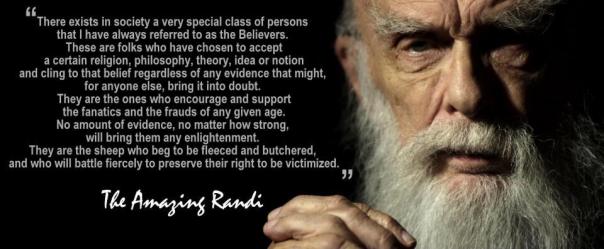 Loren Coleman – has written 5489 posts on this site.
Loren Coleman no longer writes for Cryptomundo. His archived posts remain here at Cryptomundo.