Posted by: Loren Coleman on January 30th, 2010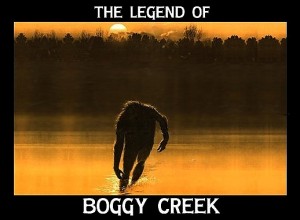 Looking for something to do today? Drive on over to Millersburg, Pennsylvania, to attend the Bigfoot Film Festival.  Lisa Clarke of The Sentinel interviewed Alexis Dow Campbell, marketing director for the center and has the details:
The festival kicks off on Friday night with a screening of the BFF trailer, produced by Moviate founder Caleb Smith and filmmaker Jim Hollenbaugh, who will also give a lecture on "Bigfoot in Film." Two short films by legendary artist George Kuchar, "Yolanda" and "The Hairy Horror," will be shown, followed by the feature film, "The Creature from Black Lake."

On Saturday, three films will be shown on the big screen: "Capture of Bigfoot," "Legend Meets Science" and "The Legend of Boggy Creek."

Also on the schedule for Saturday is guest speaker Eric Altman, director of the Pennsylvania Bigfoot Society, who will speak about "Bigfoot in Pennsylvania" and lead a nature hike through the Center's trails.

After dinner, the festival's keynote speaker, Loren Coleman, will discuss "Boggy Creek, Bigfoot and Beyond."

"He is a cryptozoologist out of Portland, Maine, and is one of the nation's experts on cryptozoology in general, which is the study of folklorish or mythical animals that may or may not exist," says Campbell.

The weekend finishes off with family-oriented activities from noon till 5 p.m. Sunday, which include a Bigfoot costume contest and an opportunity to make animal tracks, as well as a screening of "Harry and the Hendersons." There will also be a lecture from outdoor writer Marcus Schneck on "Bigfoot's Favorite Pet: Modern Mountain Lions in Pennsylvania."
The Bigfoot Film Festival began at 6 p.m. Friday, Jan. 29, and will run through 5 p.m. Sunday, Jan. 31. All events will be held at the Ned Smith Center for Nature and Art, 176 Water Company Road in Millersburg.
Admission is $5 for a single film, $10 for a day pass, or $20 for the entire festival. Space is limited, and tickets can be reserved online at www.nedsmithcenter.org.
Individual film tickets are still available, apparently.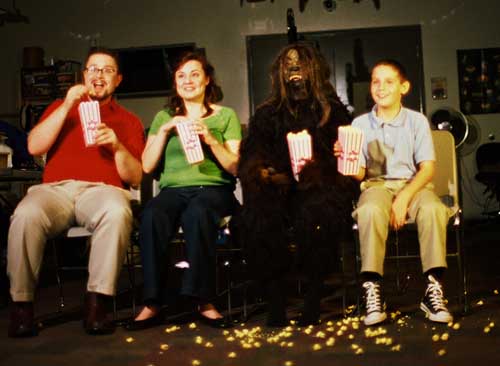 Loren Coleman – has written 5489 posts on this site.
Loren Coleman no longer writes for Cryptomundo. His archived posts remain here at Cryptomundo.