Posted by: Loren Coleman on October 16th, 2006
Bigfoot Bounty
A year after the one million dollar short-lived bounty for a Sasquatch photo, here's a look back.
Hasbro produced this set in 1973, demonstrating a lengthy awareness by the company into Yeti hunts.
During mid-October 2005, a proposed $1 million reward for a photograph of evidence leading to the live capture of Bigfoot, the Abominable Snowman (Yeti) or the Loch Ness Monster was discussed by the media, and caused quite a stir. Initially, the Bigfoot Bounty was to be used to announce Creature Appreciation Week later in the month, by the producers of the Duel Masters Trading Card Game.
However, some concern was raised by attorneys at Duel Masters/Wizards of the Coast. The Hasbro Toys subsidiary feared some cryptozoologists-in-training could get hurt in the frenzy to find and photograph one of the creatures or the evidence of one of them. Therefore, on October 16, the company had the Bigfoot Bounty withdrawn even before it was formally offered.
As I, Loren Coleman, was quoted by the Associated Press: "The media story on this bounty has caused an unprecedented worldwide frenzy in which, apparently, Duel Masters felt a monster hunter could have gotten badly hurt in the race for the million dollar bounty. No one wants that."
Rather than offering a reward for what was being misunderstood as the capture of one the cryptids, Wizards of the Coast's Duel Masters then launched a photo contest on October 24, for either photographs of the creatures or evidence of creatures, such as footprints, not tied to any capture requirement. The grand prize, to be awarded in February 2006, was $5,000, with other levels of prizes totalling another $4,000.
The story had many positive benefits and raised awareness regarding the protection of cryptids around the world, including reviews of old laws against the hunting of Bigfoot and Nessie. Furthermore, an old Swedish law against capturing lake monsters was declared no longer valid.
On April 17, 2006, it was announced that 13-year-old cryptozoologist-in-training Erik Starn of Wayne, Pennsylvania, won the top prize with his photograph (see below) of "Mothman." Starn was awarded the $5,000 first prize in the Duel Masters Photo Contest sponsored by Wizards of the Coast, Inc., a subsidiary of Hasbro, Inc. (NYSE: HAS).  While Duel Masters had originally promoted me as on a "panel of judges," I was merely used to get people to submit photos. The judges were all Wizards of the Coast folks.
In addition to Starn's first-prize-winning entry, which showcased a lurking Mothman in an ominous and vacant dwelling, Wizards awarded cash prizes to four other individuals: Nathaniel Hahn, 25 – second prize ($2,500); Rod Snider, 76 – third prize ($500); Beau Sedivy, 25 – third prize ($500); and Gary Rex Walters, 58 – third prize ($500). (I wonder what any of these people did with their prize money, and a followup someday would be intriguing.)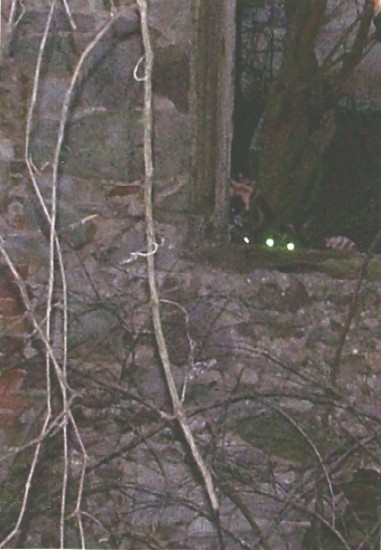 # # #
Wizards of the Coast is a worldwide leader in the trading card game and tabletop roleplaying game categories, and a leading developer and publisher of game-based entertainment products. For more information, visit the Wizards of the Coast website.
DUEL MASTERS is a trademark of Wizards/Shogakukan/Mitsui-Kids. ©2006 Wizards/ Shogakukan/Mitsui-Kids.
Loren Coleman – has written 5489 posts on this site.
Loren Coleman no longer writes for Cryptomundo. His archived posts remain here at Cryptomundo.