Posted by: Loren Coleman on December 22nd, 2006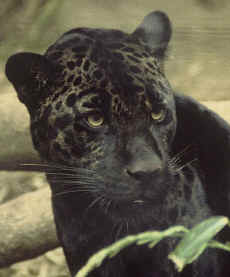 Black panthers in Illinois are not merely melanistic jaguars far from home.
I grew up in central Illinois (1947-1965, 1969-1974) and went to undergraduate school at Southern Illinois University-Carbondale (1965-1969). I was out searching for black panthers when I was 14, for example, in Macon County, doing field work on big mystery cat sightings in southeast Illinois when I was 16, and slushing through swamps in southern Illinois more than I was in some classes during my college years at SIU.
Needless to say, all those first few years, I wasn't writing too much about what I was doing, because I was busy just "doing cryptozoology" out in the field, so to speak.
I feel lucky to be able to recall those days fondly, and now I am able to honor others by writing about how new, younger researchers are out there doing similar things in the same fields. It is good to know, for example, that someone else is still seeking answers to all the reports of the big black cats in southern Illinois.
The Harrisburg Daily Register notes that Virgil Smith is just such a man. He told the paper:
"A lot of people in localities of Saline, Hardin, Gallatin and Williamson counties are reporting cats," Smith said.
He said many reports are of large, dark cougar-variety cats. He is receiving reports and forwarding the information given to him to government officials, he said. Most sightings are from hunters and outdoorsmen who he said request anonymity from the media.
"We are getting some reports of livestock being killed and cats in trees," Smith said.
"Anyone with photographs, we would like to get a copy of the photographs."
Smith reassured folks that he is an independent investigator who uses motion sensing cameras, night vision, and has a live trap. He goes on to make some observations, saying there seems to be:
…a large cat that regularly walks a route from Illinois Route 13 east of Harrisburg to south of Jim Hayes Inc., across Muddy, across Illinois Route 34 near the double bridges, to the back side of Galatia Mine, to the outside edge of Harrisburg Lake and back.
He also believes there is a cat that walks in the area of the Eagle Mountains and Williams Hill.
Loren Coleman – has written 5489 posts on this site.
Loren Coleman no longer writes for Cryptomundo. His archived posts remain here at Cryptomundo.