Posted by: Loren Coleman on March 28th, 2012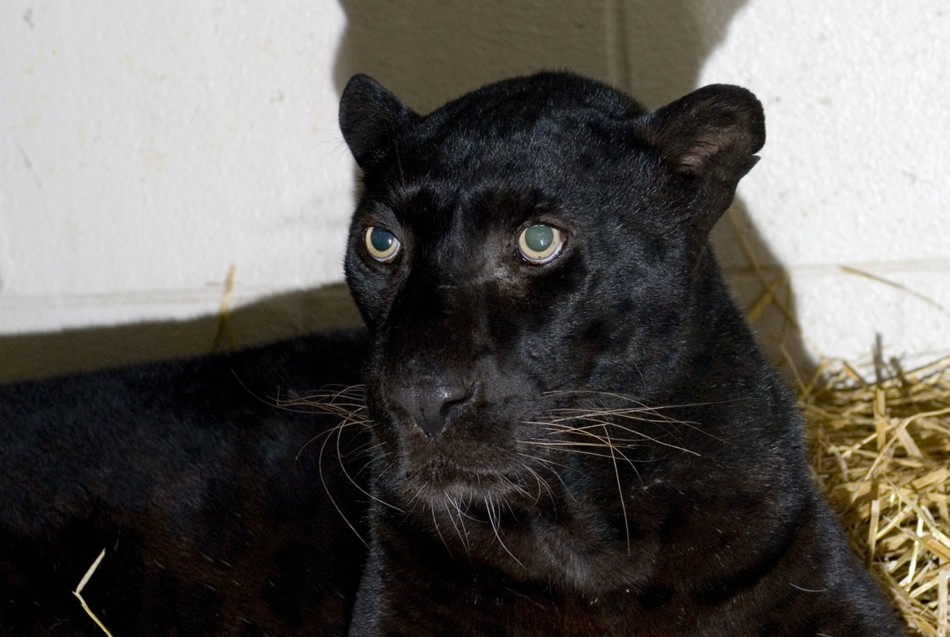 What? The Sunderbans is the only tiger reserve in India where leopards have never been seen. Its Bangladeshi side reported the last sighting of a leopard in 1931, says the Times of India. So, what is the media doing with the sighting of a "black cat"? Declaring it might be a new leopard species. Declaring it may be a new species of black leopard-cat. Calling it a mystery cat. Now wait a second.
In the early days of the human attempts to name all the beasts and birds of the air, water, and earth, men and women made a common mistake. They thought that the color of an animal meant it was a different species than its spotted, striped, or plain colored brother or sister.
It appears that the same thing still happens today. From South Asia comes this story of a small melanistic cat that the media is trying to make into a new species. It just isn't so. Reader beware. Video watcher beware.
A species of black leopard unknown to science has been captured on film in the Sunderbans, in Eastern India and Bangladesh. The times of India reported seeing this amazing discovery through camera traps that were set up to capture footage of tigers, but instead discovered a new species of never before seen cats.
The animal has been described as being a small black cat with a long tail, and its specie is unknown to zoologists, but it is believed to be related to the black leopard. The new species is bigger than a wild cat but smaller than the more familiar leopard. There is a possibility that the cat is a melanistic leopard-cat, which is black all over but officials are saying it's more likely to be an entirely new species.
The Sunderbans is the only tiger reserve in India where no leopards have ever been spotted. And now it appears that an entirely new species of a black leopard has been discovered. Source.
UPDATE: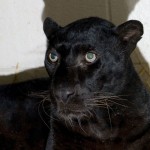 This stock footage photo appears to merely be a common melanistic Asian leopard.
As Cameron A. McCormick correctly points out, the following are the apparent photos of the "new" cat, which appears to be a melanistic leopard cat: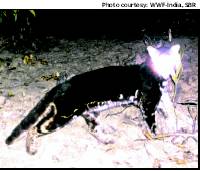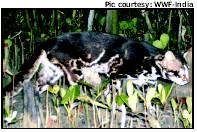 Loren Coleman – has written 5489 posts on this site.
Loren Coleman no longer writes for Cryptomundo. His archived posts remain here at Cryptomundo.