Posted by: Loren Coleman on August 22nd, 2008
I discussed Matt Whitton's and Rick Dyer's Nazi-like book-burning incident before. But a lot of people missed that part of their history, because they removed their video.
Bigfootpolice archived this video, in hopes some legal action might occur at a future date. The Georgia guys took their YouTube contribution to great literary moments down when Biscardi began coaching them. I thank Bigfootpolice for saving these visuals, for historical reasons and more. (Warning, the language is harsh, childish, profane, and reflective of Whitton's and Dyer's own homophobic issues.)
As to legal reprisals, perhaps all who were psychologically harmed by this tape could file a class action suit for mental and psychological abuse. I don't know. Perhaps cable television lawyers have an opinion?
Realistically, this book burning was one of many precursors of this otherwise unfortunate hoax fiasco.
Others have suggested the book should go on annual "books that have been burned" lists. Now, that sounds like a possibility, but who makes room for nonfiction Bigfoot books on such lists? The burning, nevertheless, was a shameful event, whether it is remembered or not. It happened.
For me, the author, considering how this event turned out, I am happy to have been on the other side of the fence from these gentlemen.
Some emailers have challenged that the hoax would make me rich, that donations for the museum would flow in, and this book would become a best seller. Fantasy tales.
With Cryptomundo dark and my museum website down, I'm not sure how the wave of Bigfoot interest really was of any benefit to me. Zero donations have come in for three weeks, and book sales are down. I lost a webmaster due to the hacking, who resigned when it became overwhelming, have had to move my personal pages to new hosts, and these things don't come for free.
One reason that I doubted my book would sell at all during this five day wonder was because this mess was an internet and television event. The hoax, in general, wasn't framed in the world of books. Also, if the inability of these Georgia guys to understand what I have written about the biology of Bigfoot (as expressed in this video) was truthful, perhaps it is better if some people don't buy my books!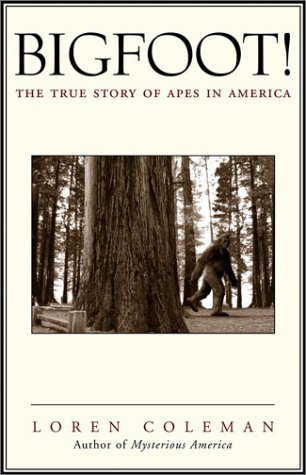 Bigfoot! The True Story of Apes in America.
Loren Coleman – has written 5489 posts on this site.
Loren Coleman no longer writes for Cryptomundo. His archived posts remain here at Cryptomundo.