Posted by: Loren Coleman on February 20th, 2011

The new image of a four-humped beastie spotted in Lake Windermere is being called "Bownessie."
Of course, everyone but my kindergarten teacher has sent me emails with a link to look at this image. I appreciate the attention the creature picture is getting and I have not ignored it. Or your emails.
Indeed, here at the International Cryptozoology Museum, I am deeply brooding about Bownessie. What is it, what does it mean – on many levels -, and what happens next?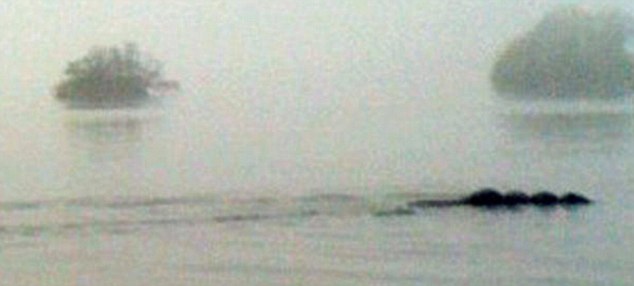 Hump-backed: The image of Bownessie taken by IT worker Tom Pickles on Lake Windermere while kayaking.
Of course, some of the thinking goes in the direction of what exactly are we seeing.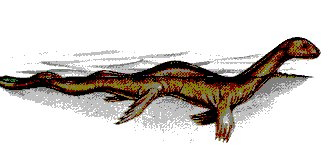 But then various lines of analysis must go to who is giving us this data. What do we know about the two people ~ Tom Pickles and Sarah Harrington ~ who are responsible for the imagery?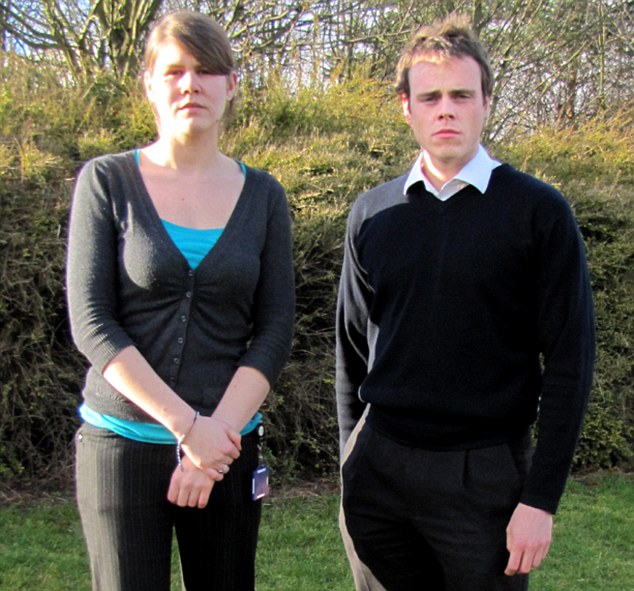 Remember, the evidence brought forth is only as trustworthy as the people bringing it to us. What do we know about Tom Pickles and Sarah Harrington who saw the creature during their company's team building exercise? Of course, I am not saying they are not to be taken seriously.  But it is up to the UK investigators to do some background checks, as should be done in any thorough inquiry.
What we do understand is that other images of Lake Monsters like Bownessie have come before. With varying results.
Some are unexplained. Some are fakes and hoaxes. Some are garbage (plastic trash) bags. Some are otters. Some are humans. Some are other known animals. How does this new image of Bownessie enlighten us about lake cryptids? I am pondering such thoughts.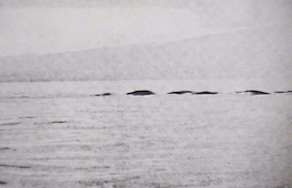 Some Lake Monster photos certainly do stimulate speculation. Are they unexplainables? Is the Bownessie photo to join them?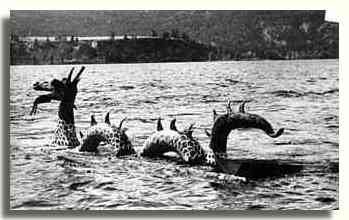 A fake Ogopogo.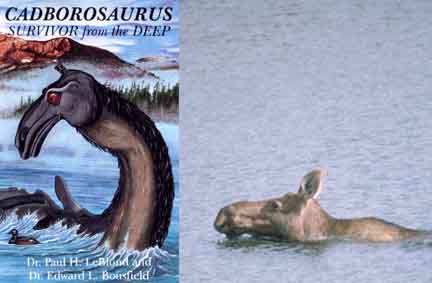 Caddy? Moose? What?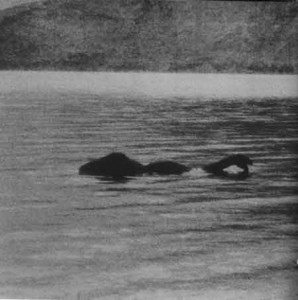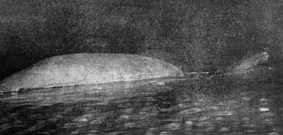 The Loch Ness Monster photo by O'Connor in 1960 is blamed on a large plastic bag today. Others have been linked to similar mundane fakery.

Recognize this? It is the posterior of a human female swimming.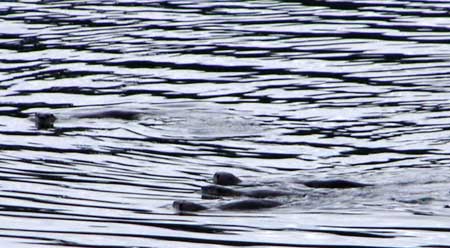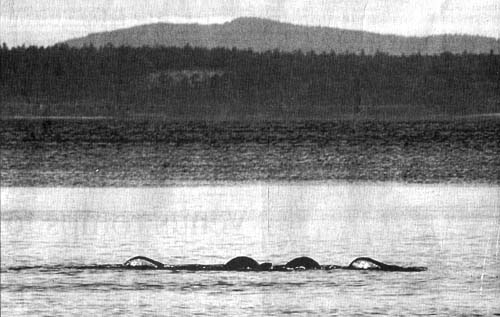 Sometimes objects in lakes are otters. Click on this Tony Markle photograph for a larger view of the accompanying article and image.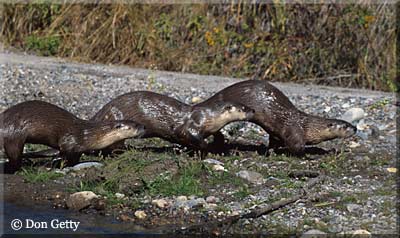 Photo is by Don Getty of river otters in the Grand Tetons. Used with full permission of Mr. Getty.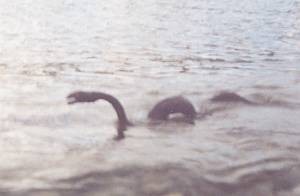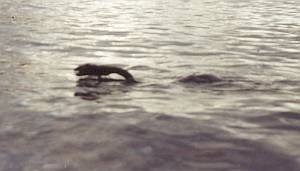 The two photographs of Nahuelito from Argentina, allegedly taken on
April 15, 2006, above. Some feel they are probable hoaxes.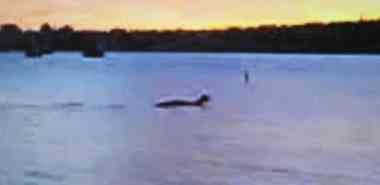 A frame from the E. Olsen Lake Champlain video. What does it show?
So, what are you thinking about this new Bownessie photo and this new wave of brooding about lake monster imagery?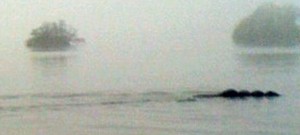 Share your thoughts, please.
Loren Coleman – has written 5489 posts on this site.
Loren Coleman no longer writes for Cryptomundo. His archived posts remain here at Cryptomundo.