Posted by: Loren Coleman on July 31st, 2008
Here is a new video of a strange, unidentified fish caught off Burgeo, Newfoundland ~ dated July 30, 2008:
Appears to be some kind of deep sea species, such as the anglerfish.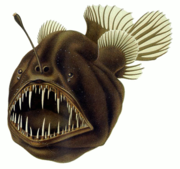 Humpback anglerfish (Melanocetus johnsonii)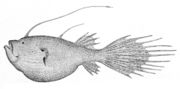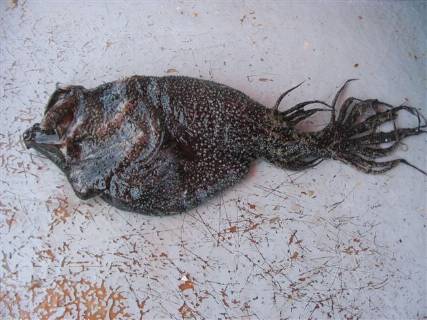 Krøyer's deep sea angler fish (Ceratias holboelli), two images above.
But actually, I think it may be a fish that is often mistaken for Ceratias holboelli.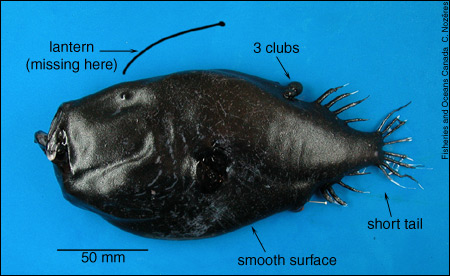 Triplewart seadevil (Cryptopsaras couesii) – Pêcheur à trèfle, found frequently in the delta of the St. Lawrence Seaway, not far from Burgeo.
Loren Coleman – has written 5489 posts on this site.
Loren Coleman no longer writes for Cryptomundo. His archived posts remain here at Cryptomundo.