Posted by: Loren Coleman on January 15th, 2011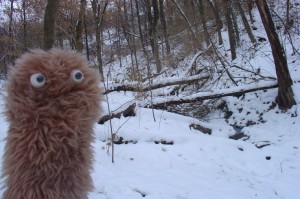 Creator's Caption: Our resident little joker in the Wump Mucket Puppets troupe. Would you believe that this puppet is 35+ years old? Just don't tell him that.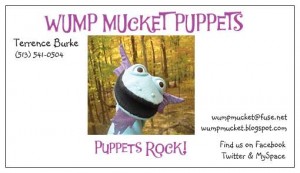 Over the holidays, someone send along notice that a "Coleman the Sasquatch" puppet existed, created by Terrence Burke (Wump Mucket Puppets).
Filling in a little background, the creator wrote: "I bought the original around 1973-74 at a fun fair that I attended as a child. I added the googly eyes, and of course his personality. For many years this puppet lived in a box without a name, then when my daughter was very young I pulled him out to be the companion to 'Cyril the Sea Serpent.' The act just grew from there. Eleanor used to call him 'Furry Guy' (we still do at home). When I started performing in public last year I dubbed him 'Coleman' in tribute to cryptozoologist Loren Coleman, and after the camping gear that I used as a boy. Thanks for all your positive comments!"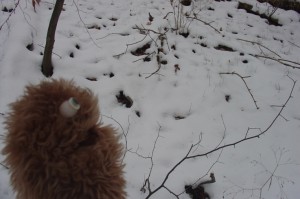 Wump Mucket Puppets is a group that is very aware of cryptozoology, with Kelpies, Sea Serpents, and Sasquatch in their troupe.
I thank creator Burke for the tribute Coleman puppet. I wonder if he would be interested in sending one of the retired Colemans to the museum, for display?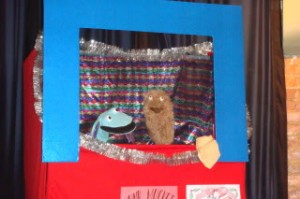 Loren Coleman – has written 5489 posts on this site.
Loren Coleman no longer writes for Cryptomundo. His archived posts remain here at Cryptomundo.