Posted by: Loren Coleman on February 26th, 2007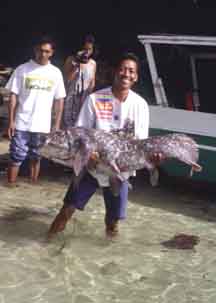 Some might say the elusive coelacanth, in spite of its primordial ugliness, has attained rock star status in the popular imagination. Chris Justice, Assistant Professor of English and Mass Communication at The Community College of Baltimore County, February 26, 2007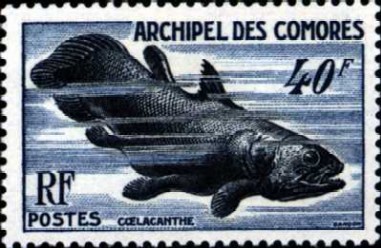 Of course, you and I didn't need the good professor to tell us the coelacanth is an amazing animal, a great story, and, yes, a rock star. But it is always wonderful to know that so many people agree with us that this is one very remarkable species.
Jokes and introductions aside, one of the more fascinating finned creatures to enter the collective consciousness of popular culture in recent years has been the prehistoric coelacanth (that's "see-la-kanth"). With ancestral and genetic links to fish and amphibians from the Devonian Period (400-360 million years ago), this fish is a cryptozoologist's dream come true. And apparently, scientists are not its only fans.Chris Justice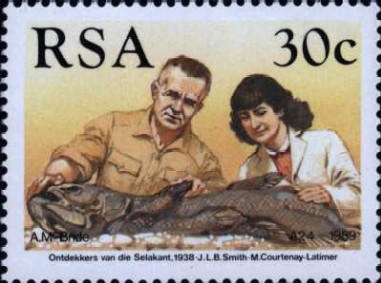 Justice has written a good overview of the coelacanth, with a great roundup of photographs he's reeled in from various sources, in his blog today, "The Tackle Box: Defying Extinction and Celebrating the Strange". If you can't get enough of the coelacanth, check it out.
Loren Coleman – has written 5489 posts on this site.
Loren Coleman no longer writes for Cryptomundo. His archived posts remain here at Cryptomundo.