Posted by: Loren Coleman on March 19th, 2008
I'm playing catch-up from material published during the days I was out along the wilds of the St. Johns River.
One item that has surfaced is a new mystery photograph of a strange-looking but familiar animal.
Over at Coast to Coast, a image of an unusual canid (dog, coyote or wolf related mammal) was photographed along the Milwaukee River and then recently posted. The picture has raised several questions about what the animal might be.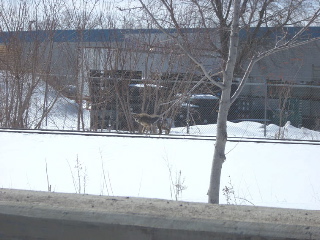 Is it a coyote with mange? Does the underlying musculature look too bulky for a coyote with this illness?

Is it a well-fed coyote? A cross-bred wolf-dog mix? Or a coydog?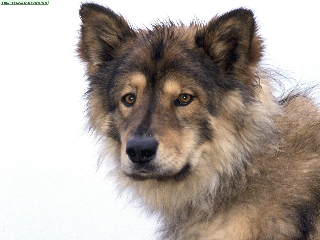 This is a widely disseminated Internet photo of a coydog.
Or is the C2C picture of a truly mystery canid?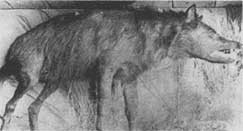 Perhaps a Shunka Warak'in? Above is the Shunka Warak'in photograph from my book, Cryptozoology A to Z.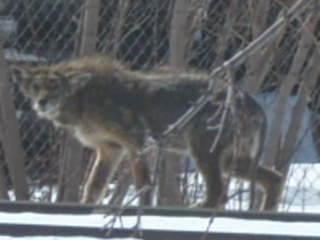 Close-up of the Milwaukee River Cryptid Canid.
What I find most intriguing about the animal shown in the new photo is the configuration of the ears, which stick out from the side of the mystery canid's head. Something seems a little off about them.
What are your opinions?
Loren Coleman – has written 5489 posts on this site.
Loren Coleman no longer writes for Cryptomundo. His archived posts remain here at Cryptomundo.