Posted by: Loren Coleman on November 21st, 2007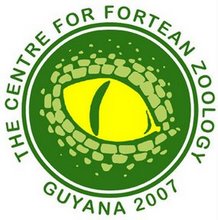 Forget the giant snakes and Didi, it may be humans that undermine the CFZ's excursion to the wilds of South America.
If the five members of the Center for Fortean Zoology were not having enough trouble from heat stroke, broken fingers, and other mishaps, now the country of Guyana is falling apart.
It's not something you'll see on the evening news in North America, but did you hear, Venezuela invaded Guyana?
On November 20th and 21st, concern is being expressed in Guyana about the invasion and a response from Venezuela. This was just published in Guyana's Stabroek News:
The Venezuelan mission in Guyana has not received the expected report from authorities in that country on the invasion of Guyana's territory and the destruction of two mining dredges by the Venezuelan military, nor has there been a response to Guyana's diplomatic note from the Venezuelan Foreign Ministry…The local army source believed that the objective of the exercise was to show that the Venezuelan government was serious in its efforts to stamp out illegal mining and fuel smuggling.
The destruction of a dredge happened in the Cuyuni River at Iguana Island. The entire Cuyuni River is said to be Guyana's territory.
For the full articles, read here and here.
Meanwhile, the country seems to be running out of fuel and emergency measures were being declared in Guyana.
Here is what the Stabroek News for November 21, 2007 is noting:
A number of Guyoil gas stations had run out of, or run low on, fuel supplies, especially gasoline. On Monday, some of these stations were closed.
What country has stepped in with a shipment of oil in this emergency situation, according reports out of Guyana today? Venezuela.
See more on this story, here.
I don't assume to understand what is going on in Guyana, but my hope is that the CFZ folks get out of Guyana safely, when they deem it necessary to leave.
Loren Coleman – has written 5489 posts on this site.
Loren Coleman no longer writes for Cryptomundo. His archived posts remain here at Cryptomundo.